Coachella: Steel Train
From behind Ray-Bans sunglasses, YH enjoys the beautiful sunny weather the 98.7 lounge at Coachella with Steel Train. The guys talk about forming the band in middle school, first kisses, and their first time playing at the festival. Hosted by Michelle Marie.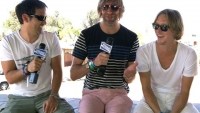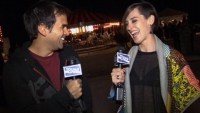 ZEN with Erykah Badu
We relax and get peaceful with Erykah Badu at the Oasis Beach Club at the House of Hype.