Jack's Mannequin on Coachella Fashion
Take a seat with us in the twilight of the Viceroy Palm Springs at Coachella, as we get to chat with Andrew McMahon from Jack's Mannequin the night before his performance. Is he nervous? It doesn't look like it as he tells us about his fashion necessities at Coachella, what his fans can expect from his performance, and what his Something Corporate fans can expect him during the year. He also lets us in on a secret that nobody knows! Hosted by RJ Williams.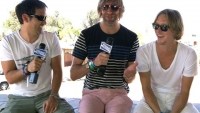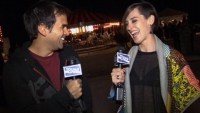 ZEN with Erykah Badu
We relax and get peaceful with Erykah Badu at the Oasis Beach Club at the House of Hype.