The Neon Carnival Brings out the hottest celebs
We get into the most unique and amazing party at Coachella, the 2nd Annual 944/AX Neon Carnival, and talk to some of the coolest celebs in town. Ian Somerhalder tells us the ride he just has to try. Nina Dobrev lets us in on her first Coachella Experience. Penn Badgley talks his favorite performances of the weekend. Vanessa Hudgens can't stop smiling, and it doesn't stop there. Hosted by RJ Williams.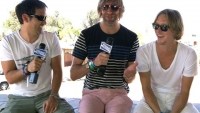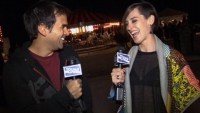 ZEN with Erykah Badu
We relax and get peaceful with Erykah Badu at the Oasis Beach Club at the House of Hype.