Coachella: Band of Skulls
We're hanging out at the 98.7 FM Gifting Suite with British rockers, Band of Skulls, as they gear up for their performance at Coachella. They give us the scoop on their creative process, and we find out how they feel about having a hit on the Twilight: New Moon soundtrack. Hosted by Michelle Marie.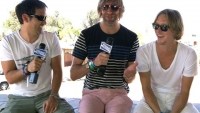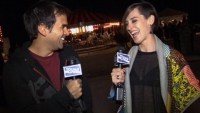 ZEN with Erykah Badu
We relax and get peaceful with Erykah Badu at the Oasis Beach Club at the House of Hype.