Rachel Zoe Reveals Her Favorite Go-To Fashion Piece & Box of Style
Young Hollywood heads to Bumble Hive L.A. where fashion designer extraordinaire Rachel Zoe is on hand to show off her favorite pieces from her Spring collection! She also reveals what Spring/Summer trends she is loving, plus she explains why she started a Bridal Trend Guide and offers some good advice for other aspiring Girl Bosses!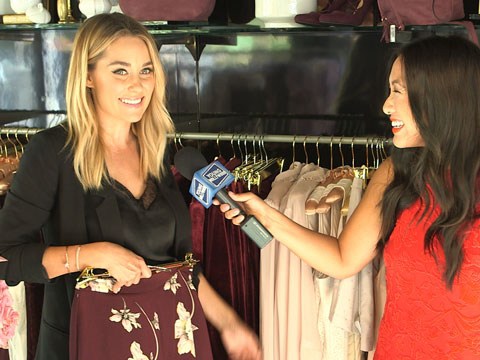 Doing Splits With Betsey Johnson
YH catches up with designer Betsey Johnson in her NYC studio where she fills us in on her reality series on Style Network, "XOX Betsey Johnson", which also features her daughter Lulu.
La Perla Designer on Hot Lingerie Trends
YH goes behind the scenes at New York Fashion Week in the Big Apple where La Perla and Creative Director Giovanni Bianci are showing off their latest, sexiest lingerie line yet!