Michael Costello on Dressing Katy Perry & His Ideal Woman to Design For
YH is in "dress heaven", AKA the downtown L.A. studio of fashion designer Michael Costello, who sits down with us to talk about his journey from opening his first boutique at 15 to designing dresses for the likes of Katy Perry, Beyoncé, and Lady Gaga! He reveals his ideal woman to design for, plus he gives us tips on how to shop for your body type and shares his biggest hopes for the future of his career!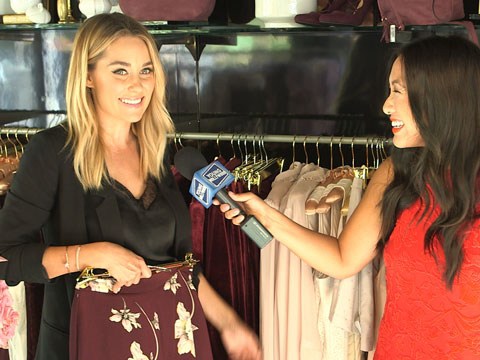 Doing Splits With Betsey Johnson
YH catches up with designer Betsey Johnson in her NYC studio where she fills us in on her reality series on Style Network, "XOX Betsey Johnson", which also features her daughter Lulu.
La Perla Designer on Hot Lingerie Trends
YH goes behind the scenes at New York Fashion Week in the Big Apple where La Perla and Creative Director Giovanni Bianci are showing off their latest, sexiest lingerie line yet!