Rachel Zoe's New Project: ShoeDazzle Chief Stylist
We're chilling at the ShoeDazzle headquarters with the company's Chief Stylist, none other than celebrity designer Rachel Zoe! Rachel shares her thoughts on the hottest trends for spring both on and off the red carpet, reveals some shoe-owning essentials, and explains her tumultuous relationship with pastels! Also, she tells us the two people about whom she felt most starstruck, and find out if we can lure her secret salami recipe out of her! Hosted by Nikki Novak (@nikkinovak).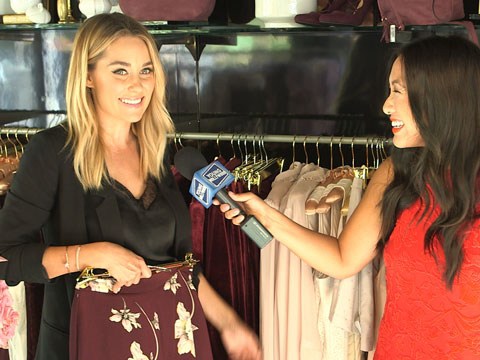 Doing Splits With Betsey Johnson
YH catches up with designer Betsey Johnson in her NYC studio where she fills us in on her reality series on Style Network, "XOX Betsey Johnson", which also features her daughter Lulu.
La Perla Designer on Hot Lingerie Trends
YH goes behind the scenes at New York Fashion Week in the Big Apple where La Perla and Creative Director Giovanni Bianci are showing off their latest, sexiest lingerie line yet!