Rosario Dawson & Abrima Erwiah Celebrate Studio One Eighty Nine Fashion Line
YH is at Opening Ceremony in L.A. where actress and activist Rosario Dawson, along with her business partner Abrima Erwiah, celebrate their new line of Studio One Eighty Nine clothing and accessories! The dynamic duo tell us all about their mission with this sustainable fashion line, including how they hope it will help promote social change as well as its unisex practicality!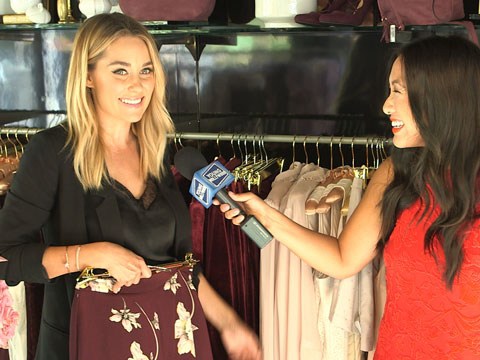 Doing Splits With Betsey Johnson
YH catches up with designer Betsey Johnson in her NYC studio where she fills us in on her reality series on Style Network, "XOX Betsey Johnson", which also features her daughter Lulu.
La Perla Designer on Hot Lingerie Trends
YH goes behind the scenes at New York Fashion Week in the Big Apple where La Perla and Creative Director Giovanni Bianci are showing off their latest, sexiest lingerie line yet!