Max & Lubov Azria on Inspiration for Herve Leger Dress
We go backstage at the Herve Leger runway show at New York Fashion Week where designer Max Azria and his co-designer & wife, Lubov, are on hand to tell to us the inspiration behind their now-iconic bandage dress! And although A-List celebs all over the world can be found wearing their clothes, they reveal the type of woman whom they really design for! Hosted by Baruch Shemtov (@baruchshemtov).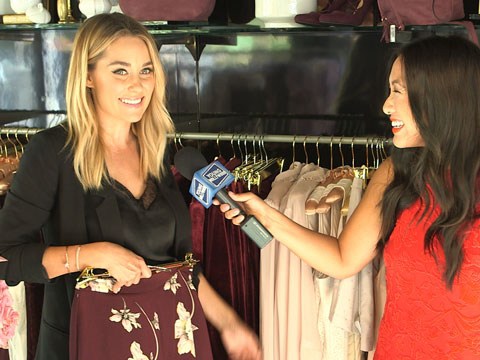 Doing Splits With Betsey Johnson
YH catches up with designer Betsey Johnson in her NYC studio where she fills us in on her reality series on Style Network, "XOX Betsey Johnson", which also features her daughter Lulu.
La Perla Designer on Hot Lingerie Trends
YH goes behind the scenes at New York Fashion Week in the Big Apple where La Perla and Creative Director Giovanni Bianci are showing off their latest, sexiest lingerie line yet!