WOMEN WE LOVE: Chlöe
09-15-2021 by Emily Blake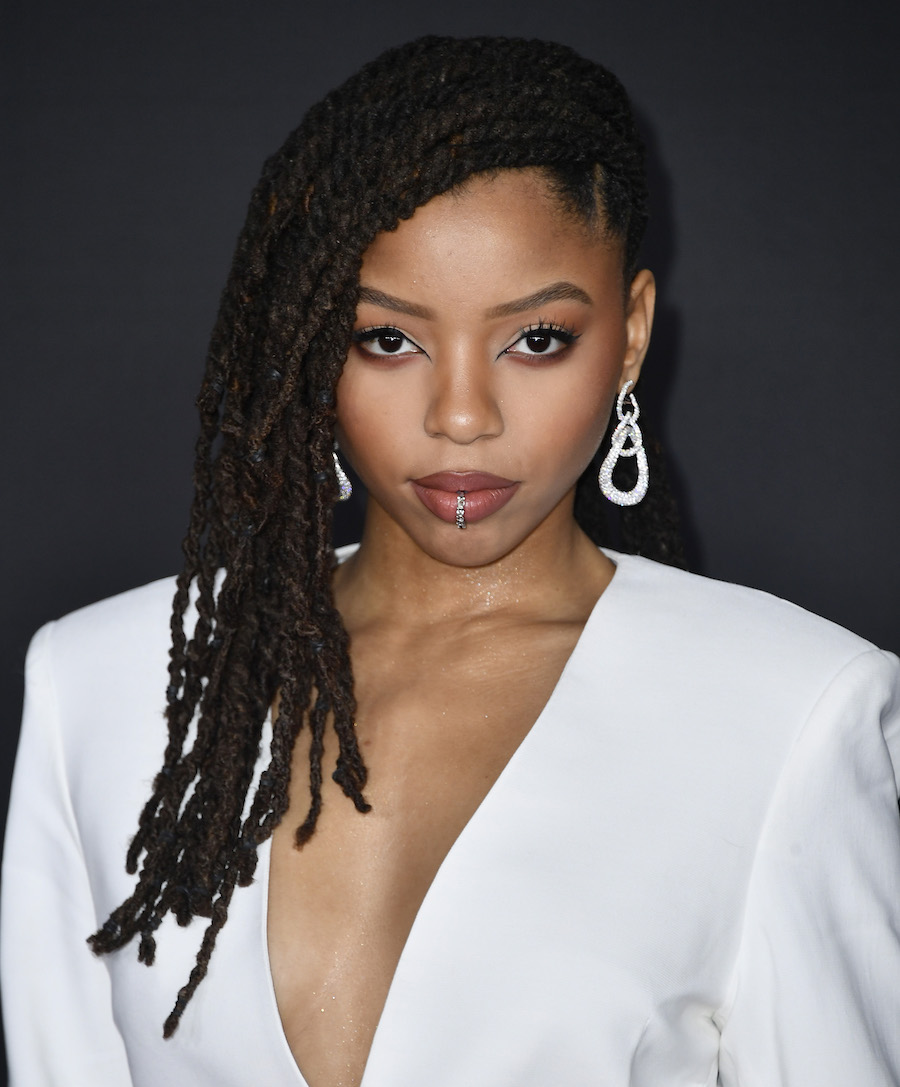 ( © Frazer Harrison/Getty Images)  
Chlöe (AKA Chloe Bailey) may be a household name due to being one-half of the musical duo Chloe x Halle with her younger sister, Halle Bailey. But as of late, she is also a solo star! She released her debut solo single, "Have Mercy", earlier this week, along with a steamy music video, and performed the song in an absolutely iconic performance at the 2021 MTV VMAs, which lowkey broke the internet. I mean, Exhibit A is Simone Bilestweeting "I want to be Chloe Bailey when I grow up" during the show.
Chlöe's rise to fame came from her and her sister's talent, not just in the recording studio but on-screen as twins Jazz and Sky in the Freeform series "Grown-ish", which they also provide the theme song for. But music is where the sisters truly shine. Have you heard the ridiculously catchy song "Do It"? Or the TikTok dance trend that came along with their music video choreography? That's them! 
They consider among their many celebrity supporters none other than Beyoncé, and how many people get to say that? Yes, Queen Bey herself has taken to socials to promo the sister duo's album Ungodly Hour, they have opened for her on multiple tours, and also made cameo appearances in her Lemonade visual album. All this to say, Chlöe can't stop making moves, and Halle has nothing but support for her sister's new single and icon status. 
Chlöe is the confident, body-positive, creative role model Gen-Z wants and needs. Her jaw-dropping VMAs performance speaks for itself!
More recently, Chlöe has been getting called out for her online dance moves, outfits, and overall drawing attention to what she calls her "booty positivity". She reminds us in "Have Mercy" that her full-out dancing and philosophy of wearing what she wants is for her joy and no one else! She outright said on an Instagram Live Q&A when asked, "Why are you showing so much skin?" in the chat: "Because I can. It's my body, and I'm so proud of it, and I hope you're proud of yours too." She also shouts this from the rooftops in the most iconic way in her "Have Mercy" lyrics: "It's on purpose / I'm doing it big!"
We literally love nothing more than how "Have Mercy" is both just such a bop AND an anthem for girls stepping into their power unapologetically. So, thank you, Chlöe!