Vanessa Hudgens, Ariana Grande, & Other Celebs Recreating Classic Film/TV Scenes on Social Media!
04-23-2020 by Andi Ortiz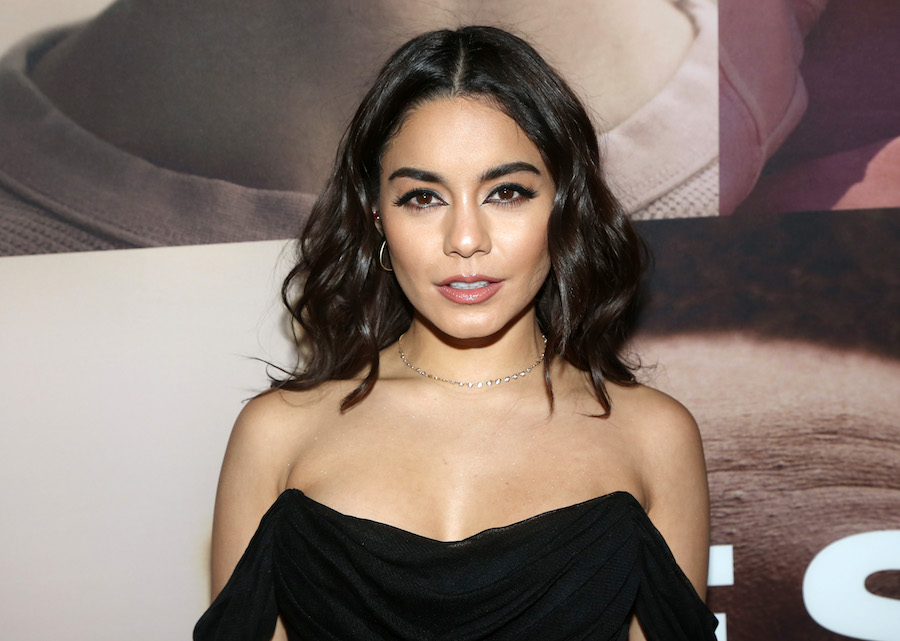 ( © Bruce Glikas/WireImage/Getty Images)  
It's a funny thing about being quarantined. The longer you're cooped up in the house, the more creative you get in finding ways to pass the time.

TakeAriana Grande and Elizabeth Gillies for example. They've had more than a few productive days lately, recreating scenes from The Waterboy.
Seriously, what would we do without their friendship?
EvenAdam Sandler approved of their socially distanced reenactment.
But they aren't the only ones recreating some of the best movie moments out there. In fact, a wide array of actors have taken to recreating some of their own iconic moments, and it is truly a blessing to our screens.

Here are a few of the best that have been circling!
1. Vanessa Hudgens
Sadly,Zac Efron did not actually sing with his High School Musical castmates during the Disney Family Sing-Along. WHAT ABOUT US, TROY? WHAT ABOUT EVERYTHING WE'VE BEEN THROUGH?!
Fortunately,Vanessa Hudgens has been keeping us well fed with HSM content since joining TikTok. Her latest video might just take the cake, though.
Zac Efron may not want to be Troy anymore, but user @maxmclayton was ready to step in. And, naturally, Hudgens sounds exactly like she did when "I Gotta Go My Own Way" first hit our screens in 2007.
2. Bailee Madison
Then there's Bailee Madison, who we at Young Hollywood first met as a kid. You might remember her as a young Snow White in "Once Upon A Time". Or, you might remember her as Adam Sandler's sassy fake daughter in Just Go With It.

And Madison, being the generous soul she is, has given us not one, but two reenactments from the latter film. First, the bargain is struck:
But let's not forget the spontaneous British accent Kiki whipped out:
I'm hoping with every fiber of my being that next on the list is "Did you see 'Gossip Girl' last night? It was sooo good!"
3. Christy Carlson Romano
More is always better, right?
Like Bailee Madison, Christy Carlson Romano has also given us a double helping of nostalgia. First, she recreated her half of the iconic drill team battle from Cadet Kelly:

And THEN, she did us one better and posted a video dancing to her even more iconic song from "Even Stevens":
4. Christa Allen
And finally, we have Christa Allen. We know her as a young Jenna Rink in arguably the best rom-com of all time13 Going On 30.
Allen herself isn't quite 30 yet, but she's definitely thriving in quarantine.
Pro tip: just go watch the movie after watching this montage of Jenna Rink. It's good for the soul.