Friendly Reminder: Elizabeth Gillies Is Still Killin' It!
04-06-2020 by Andi Ortiz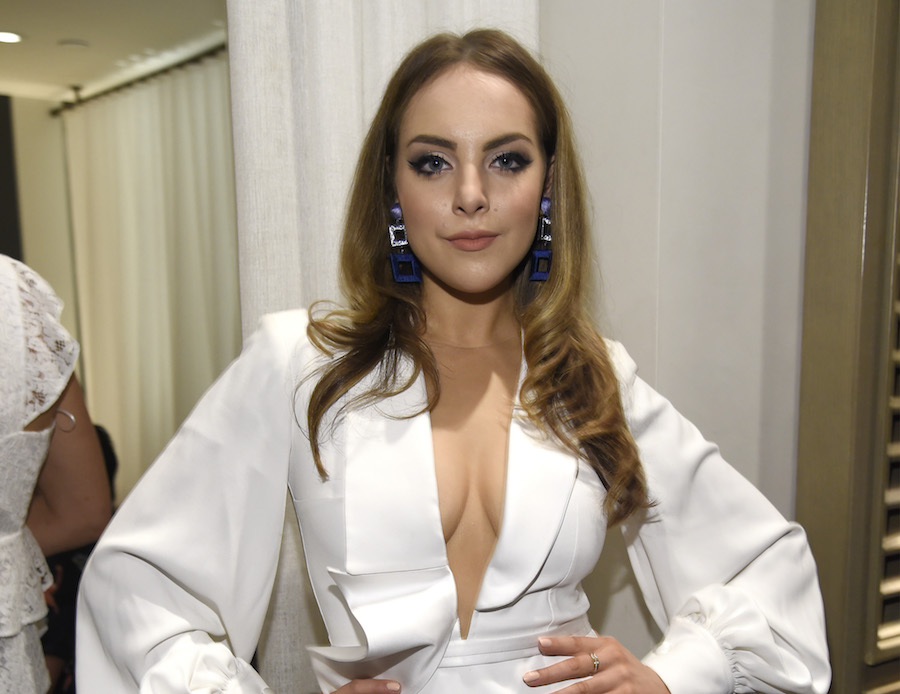 ( © Kevin Mazur/Getty Images for The CW)  
It's not often that a show still holds up after 10 years. One of the deepest kinds of sadness is going back to rewatch a show you used to love and having the "Oh boy, this is…not good anymore" realization.

Fortunately, with the arrival of "Victorious" on Netflix, that moment hasn't come. In fact, people are being reminded of just how good the show actually was. The weird realization that's happening is the moment you process that it's been 10 years since we learned how to make it shine at Hollywood Arts.
To celebrate the show's landmark anniversary, the cast of "Victorious" got together – virtually, because pandemics are not to be messed with – to thank fans for a decade of support.
Even if it was less than 90 seconds, it was pure nostalgic bliss to see everyone together again. And it makes you wonder – what has everyone been up to since the show ended?
Obviously, we know what Ariana Grande's been up to. It didn't take a genius to know that she was going to go on to be a pop superstar. But she's not the only one who's been steady killin' the game.
Friendly reminder: Elizabeth Gillies is still an absolute powerhouse.
In fact, she and Ariana Grande are still great friends. Gillies even popped up on stage with Grande on tour to sing their iconic duet "Give It Up".

Are we even a little surprised that it still slaps? Quick request from the peanut gallery: Please record a 2020 version of the song.
But when Gillies isn't on stage with Grande – or in her music videos, because truly, those women love to bless us – she's been a pretty regular presence on our television screens.
After "Victorious" ended, Gillies did some voice work for Nickelodeon and shortly thereafter landed a role on FX's "Sex & Drugs & Rock & Roll".
The role was so clearly meant for Gillies, and she knew it the moment she read the script. Between her drive to earn the part and her natural chemistry with Denis Leary, it ended up being the perfect next television role.
And, as an added bonus, it allowed us as viewers to continue to hear more of her singing.

Now, Gillies is being iconic yet again, this time on The CW. She's currently starring as Fallon Carrington in the modernized reboot of "Dynasty".
The character's chaotic antics, combined with Elizabeth's pure talent, has made Fallon a fan-favorite on the show. And this season, the show has reunited Gillies with her "Sex & Drugs & Rock & Roll" co-star, Elaine Hendrix.
And as a cherry on top, "Dynasty" has also allowed Gillies to continue showing off her pipes.
In short, at no point in 10 years have we ever had to wonder where Liz Gillies has been. She's been with us the whole time, entertaining us as much on-screen as she does off it.
Seriously, her social media is a must-follow. She slings memes with the best of them, laughing along with fans just as often as she encourages them.
And honestly? I cannot wait to see what more she does in the next 10 years.