The Cast of "Dance Moms" Announce 2024 Reunion Special!
Written by Brooklynn Taylor. Published: November 11 2023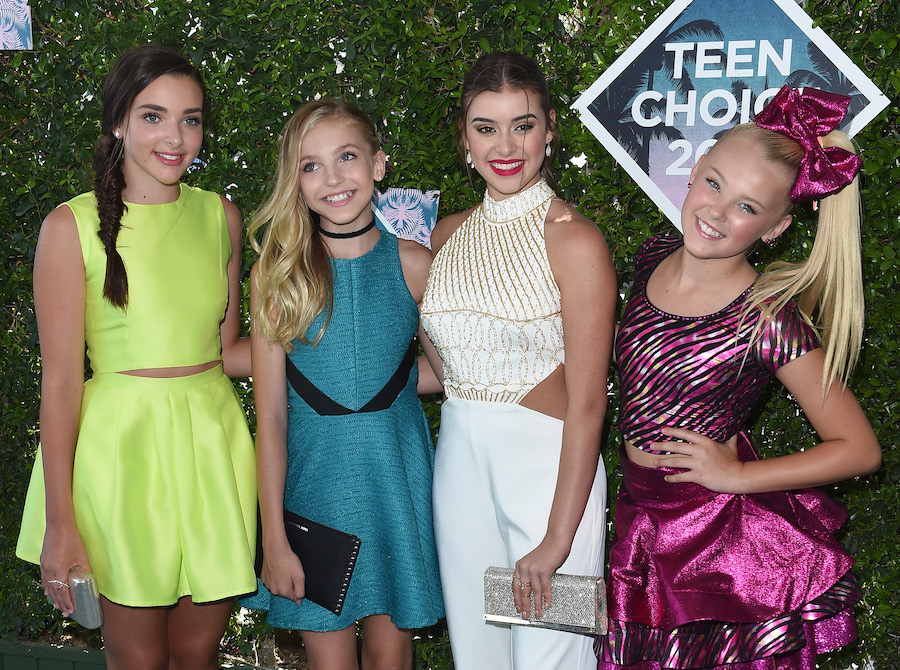 (Photo © Axelle/Bauer-Griffin/FilmMagic via Getty Images)
Yes, you read that right… a "Dance Moms" reunion is happening and in the works!
"Dance Moms" alumni Chloé Lukasiak,Brooke Hyland, Paige Hyland,Kendall Vertes, Jojo Siwa, andKalani Hilliker are returning to America's TVs next year! An announcement from Lifetime on November 1 via Instagram revealed that the dancers will be back for a reunion special in 2024 "to talk about the good, bad, and everything else in between!"
"Dance Moms" first premiered on Lifetime back in 2011, running for 8 seasons with over 200 episodes! The show followed the Abby Lee Dance Company's Junior Elite Competition Team and the lives of the young dancers, their moms, and, of course, dance teacher Abby Lee Miller. The entire series is available to watch on Hulu, Disney +, and Lifetime.com.
The Season 1 cast of the show included Maddie Ziegler,Kenzie Ziegler,Nia Sioux, Chloé Lukasiak, Brooke Hyland, Paige Hyland, and Vivi-Anne Stein, along with their mothers. Kendall Vertes joined the cast in Season 2 of the show, with Jojo Siwa and Kalani Hilliker joining later in Season 5. The ALDC also had several other members join throughout the series, including Asia Monet Ray in Season 3, Brynn Rumfallo in Season 5, and Camryn Bridges in Season 7.
It is unknown if Abby Lee will be involved in the 2024 Lifetime reunion special. After her exit from the network back in 2019, and "Dance Moms" Season 9 reportedly in the works – teased by Abby back in October – she will most likely not be in attendance with the girls and their moms.
Fans were also quick to note the absence of other stars from the show, including dancers Maddie, Kenzie, and Nia. Kenzie briefly addressed questions about their absence to fans shortly after the announcement: 
Christi Lukasiak, Chloé's mom, was not on set with her daughter at the taping of the reunion due to scheduling conflicts but left a special message for fans on her Instagram:
This iconic reunion comes one day after Paige's 23rd birthday! Maddie, Kenzie, Nia, Chloé, Brooke, Kendall, and the moms met up in Los Angeles to celebrate her special day!
It's so exciting to see the girls back together! Follow the official "Dance Moms" Instagram account for updates on the reunion special!