ARTIST SPOTLIGHT: Ryan Beatty
The early-2010s were marked by several things: flashy prints and graphic tees, Tumblr virality, that obsession we all had with Angry Birds, and, most importantly, YouTube stardom. As the platform rapidly grew, creators were being catapulted into fame, whi
PUBLISHED BY Emma Cohen ON May.21.2023
The Best Looks From Every Episode of Netflix's "Next In Fashion"!
"Next in Fashion", which pits upcoming fashion designers against each other in lightning-quick runway shows, is a growing sensation with the best host: Tan France from "Queer Eye". While in Season 2 model Gigi Hadid plays co-host, Seas
PUBLISHED BY Gabi Lamb ON May.20.2023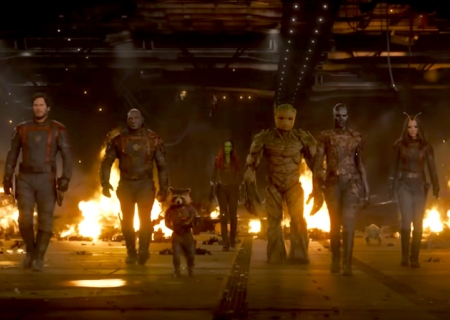 The Top 5 Most Gut-Wrenching Scenes from Guardians of the Galaxy 3
Taking place after the infamous Blip and then being brought back in order to help defeat Thanos in Avengers: Endgame, Guardians of the Galaxy Vol. 3sees our heroes now having headquarters on the planet Knowhere and are doing their best to protect the gala
PUBLISHED BY Daria Hodies ON May.19.2023
5 Summer Concert Essentials!
With Summer concert season just around the corner, fans of live music everywhere are gearing up for long sunny days and hot Summer nights. Venues both indoor and outdoor are also enforcing strict bag policies. While all venues are different, the policies
PUBLISHED BY Daria Hodies ON May.19.2023
Exploring All The Possible Endings of "Never Have I Ever"!
Four seasons, forty episodes, and too many love triangles later, "Never Have I Ever" is officially coming to an end once the clock strikes midnight on June 8th. At its core, the Netflix series, co-created by Mindy Kaling, is a love story between
PUBLISHED BY Tommy Gorman ON May.18.2023
TRACK BY TRACK: Jonas Brothers' 'The Album'
On May 12th, highly anticipated Jonas Brothers album The Album dropped, after teaser songs "Waffle House" and "Wings" were released earlier in the year. It looks like '70s sounds and looks will continue to dominate 2023, as the
PUBLISHED BY Gabi Lamb ON May.17.2023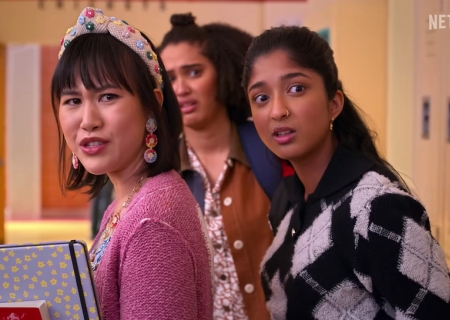 The Summer of Coming-Of-Age TV!
This Summer's lineup for streaming series is jam-packed with both returning and brand new series, but it's coming-of-age TV in particular that will be having its moment in the sun. The following titles have been wildly successful, and each gre
PUBLISHED BY Emma Cohen ON May.17.2023
10 Great Podcasts For The Girlies!
Who said podcasts had to be boring? Perfect for a long drive or to fall asleep to, the podcast has been steadily growing in numbers and in types of content. Here are 10 podcasts run by women, and for women, so your Hot Girl Summer can also be a Hot Girl S
PUBLISHED BY Gabi Lamb ON May.16.2023
play