Your '90s Crush & Mine, Freddie Prinze Jr., Coming to "Bones"!
Written by Katie Marzullo. Published: July 25 2013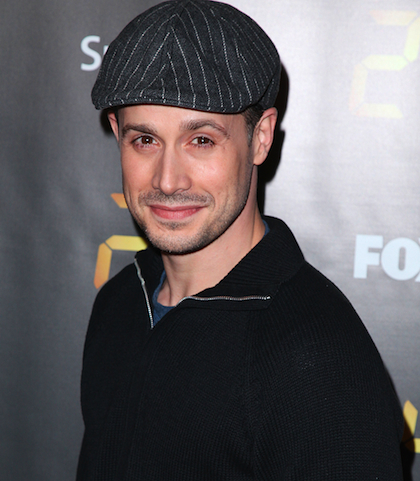 We got some good news for you all just in time for Throwback Thursday!
It seems like for-absolutely-ever since we've seen late-'90s dreamboatFreddie Prinze Jr. grace any kind of screen, big or small – in fact, I'm pretty sure the last time I saw his face was in the movie theatre to see 2000's Boys and Girls. I remember because I was with my BFF Kelly; I had a thing for Freddie PJ, and she was way in love with his co-star Jason Biggs, so it was like a really pathetic double-date… but I digress. Point is, Freddie basically fell off the radar after marrying and starting a family with fellow '90s icon Sarah Michelle Gellar. Really the only peek of him we get of him nowadays is in the odd paparazzi pic with his two kids or the occasional red carpet photo op with his boo SMG.
Well, take off your glasses and crank up the Sixpence None The Richer, Laney Boggs, because we have just gotten wind that FPJ has landed a guest-starring role in the upcoming Season 9 premiere of Fox's "Bones"!
You DO know what this means, right? You can see the implications here? Do I have to spell it out for you?
Buffy's husband will be appearing on Angel's show!!!
Okay, so it's not quite the reunion we'd all like to see, but it'll have to do! Yes, Freddie will be joining his wife's former "Buffy the Vampire Slayer" co-star David Boreanaz in the September 16 season opener of the hit crime drama. He will reportedly be playing someone from Boreanaz's character's past (mm-hmmmm), and although Freddie is only slated for this one episode for now, it could be extended into something more.
More, more, more, we say!
While we continue to wait not-so-patiently for our beloved Freddie to get back into the feature film game, this might hold us over until then.
In the meantime, his wifey will be returning to TV this fall as the lead in CBS's comedy(!) "The Crazy Ones", co-starring Robin Williams.
We miss you, Freddie!!!
(Image via Andres Otero/ WENN)
- Katie Marzullo, YH Staff Editor