Yoanna House : Power House Mother, Fashionista, and Role Model
Written by Shannon LeDuke. Published: January 21 2012
In the middle of January 2004, I was a girl obsessed. Oh no, not with teenaged boys or middle-aged pop stars. Not even obsessed with my long-awaited departure from grade school jumpers to pleated high school uniform skirts. I was a 13-year-old, Catholic school-attending Girl Scout, obsessed with "America's Next Top Model".
At first, the show, filled with glamorous
twenty-somethings
trying to find modeling fame, was my after-school television show of choice. Between watching my brothers and eating Girl Scout cookies, I'd also keep my eyes passively glued to the screen. I loved watching
Tyra Banks
,
Nigel Barker
, and "
Miss J
" school the 12 "Top Model" hopefuls on how to walk like a model, talk like a model, and, most of all, be confident and comfortable in their own skin.
I took pride in being an almost-woman watching the lean and eager contestants face their fears, form confidence, and overall truly work hard to achieve their dreams. Although I felt inspired by all the "Top Model" contestants, I always had my eyes on one in particular... A contestant who, in my eyes, stood out and above the rest:
Yoanna

House
.
As the "
ANTM
" Season Two progressed, I dedicated less and less time to my cookies and brothers and fully committed myself to the world of "America's Next Top Model". I loved watching more models go home heartbroken while my favorite contestant,
Yoanna
, flourished and overcame adversity under the overwhelming pressure of the modeling industry. By the end of the season, I wasn't just an almost-woman obsessed; I was an almost-woman excited and influenced. Throughout the course of the season, I learned
Yoanna
was not only a wonderfully hard worker but was also from my home town, making her even more of an idol in my teenaged eyes.
Yoanna
House not only won that season of "America's Next Top Model" in 2004 but also went on to become a runway model for Mercedes-Benz Fashion Week, a face for
CW
Network,
Sephora
, and, most recently, a mother and advocate for young girls hoping to enter into the modeling industry.
Although it's been some time since my beloved second season of "America's Next Top Model", I've always kept admiring the work of
Yoanna
House, and when I saw her this past holiday season in my home town, I couldn't resist and asked her for an interview.
Yoanna
agreed and I'm proud to fill in the readers of Young Hollywood on what she's been up to.
Yoanna
was just as I had remembered -- calm, classy, and so interesting. Quick to engage,
Yoanna
said, "I really got into fashion when I was 6. My grandmother didn't speak English and would ask me to translate women's fashion magazines for
her."
She referenced when she was born as the "supermodel era". She said it was easy to look up to fashionable women because they were everywhere. We laughed over her high school dreams of becoming a supermodel, dating a rock star, and living in New York City. Although slightly different from her original dreams of fame and stardom,
Yoanna
was genuinely thrilled with the way her life panned out. She has a husband, son, career, and plenty of fans eager to hear
Yoanna's
advice.
"I get a lot of questions from young people who are wanting to be famous or break into reality television," she continued to share. When offering advice to her younger fans, she always provides a serious point to tell the young hopefuls how important it is to complete long-term education, not break the bank, and always have a back-up plan. "I don't ever want to dampen anyone's dream, but I guess being a mom, you want to be real",
Yoanna
said.
When I asked about balancing work and family,
Yoanna
simply stated, "There's no magic
formula."
With years of experience in the fast-paced modeling industry, when it came to having a family,
Yoanna
wanted to make things a little more slow-paced and intimate. "I cut out things that were overwhelming",
Yoanna
said, which couldn't have been easy being a model, mother, and wife in New York City. Her advice to young models wanting to have it all, in terms of family and career success, was to wait until you've found the right someone who adds to your life and is there to support you. "You don't ever want to be a man's
option."
Yoanna's
wisdom went hand-in-hand with her spiritual guidance. In terms of support,
Yoanna
said something that I'll never forget: "I learned to be my own best
friend."
Even with all the glitz and
glamour
of the fashion world, it was important to
Yoanna
to be able to rely on herself and stay authentic to her upbringing. Even after her huge "Top Model" win, she went home, stayed under the radar, and continued to nanny for a family she had known before the show. Her humble ways and heartfelt answers made it clear to me why I had felt so connected to her as a young girl. "I didn't want to be one of those people who comes back in their home town and doesn't say hi or keep in contact with old
friends."
Yoanna
attributes her mother for keeping her grounded, her faith and relationship with God, and a lot of hard work to her success. Lately, you can find
Yoanna
modeling for
Wilhelmina
Models, working with Florida publications such as Jacksonville Magazine on styling and model casting, and helping produce and cast Jacksonville's Fashion Week coming this March.
Speaking with
Yoanna
was a dream come true, and I can't wait to continue watching her career grow and inspire others.
Photos courtesy of Greg Cunningham.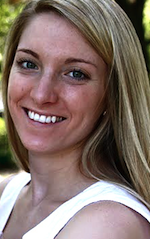 Creator ofMotherLovely.com,ShannnonGreene LeDuke is a positive attitude enthusiast. With her passion for writing, improv, and a varied list of other creative thinking things you will most likely find her snuggled up with her husband, daughter, and laptop in her St. Augustine home. You can follow her on twitter @Mother_Lovely