WOMEN WE LOVE: Storm Reid
03-09-2022 by Abigail Hayes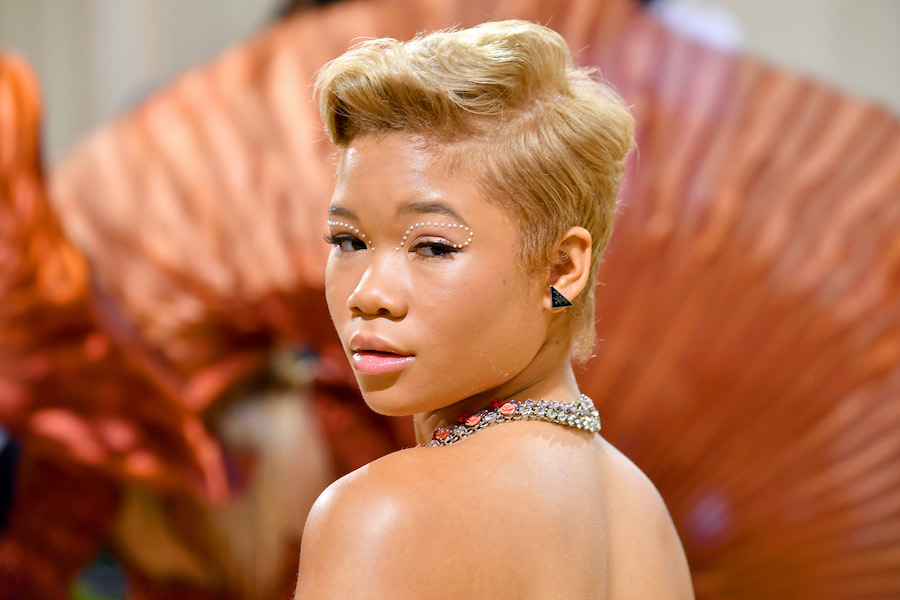 ( © Jeff Kravitz/FilmMagic via Getty Images)  
At only 18 years old, Storm Reid is swooping everyone off their feet because of her raw talent. She is known for starring in HBO's original series "Euphoria", but she already made an impression in such feature films as A Wrinkle in Time, 12 Years a Slave, The Invisible Man, and The Suicide Squad. Here are some other facts that will just make you like her even more! 
1. She started acting at a young age.
Storm Reid started to perform at only the age of 3, which landed her a commercial role. She auditioned for many years and then finally booked a short film job at the age of 9, and by 15, she had been cast in the lead role in Ava DuVernay's fantasy epic A Wrinkle In Time. Over the years, she has starred in big studio films alongside co-stars such as Reese Witherspoon, Idris Elba, and Brad Pitt. 
2. She goes to the University of Southern California.
Not only is Reid busy shooting "Euphoria" and feature films, but she's also in school! She has revealed that this USC was her dream school and she had been waiting a while to find out if she got in. Many other celebrities such as Oprah and Marsai Martin congratulated her on her post announcing her acceptance. Storm and Natalia Bryant, daughter of Kobe Bryant, are roommates at USC! 
3. Zendaya and Storm are really close in real life. 
Reid plays Zendaya's younger sister on "Euphoria", and they're just as close in real life. Many fans thought they were really related because of their similar appearances and personalities. The HBO stars were present together at the Essence Black Women in Hollywood Awards, and Reid started to get emotional talking about Zendaya. Reid stated in an interview, "There are a lot of people that came into my life when Wrinkle came out. And they were like, 'Oh yeah, I'm here to support you.' But you were one of those people that stuck to that. So for that, thank you." Zendaya responded back by saying, "You're my baby sister."
4. She co-owns a production company.
Reid and her mom launched a film production company called A Seed & Wings in 2013. Storm explained that she wants to give others an opportunity in the competitive industry: "Miss Ava DuVernay took a risk on me, so why not take risks on others?" She also explained how she wants her production company to be multi-cultural, representative, and show the joys of the Black experience and not just the traumas. 
5. Reid appeared in Jay Z's "Family Feud" music video with Beyonce.
Storm makes a cameo appearance during the Year 2096 chapter of Jay-Z's "Family Feud" music video. Reid explained in an interview with "The View" that she met her hero, and that individual was Beyoncé. She was too scared to approach Bey, though, so she made one of her friends go with her. Beyoncé turned to Storm and said, "Oh my girl – we love you!" 
Storm has several new projects on the way or in development, including the action-thriller One Way, slated for release some time this year, and the much-anticipated big screen adaptation of the video game The Last of Us as Riley Abel, scheduled to come out in 2023.