Independent Spirit Awards Fashion Round-Up!
03-08-2022 by Jordyn McEvoy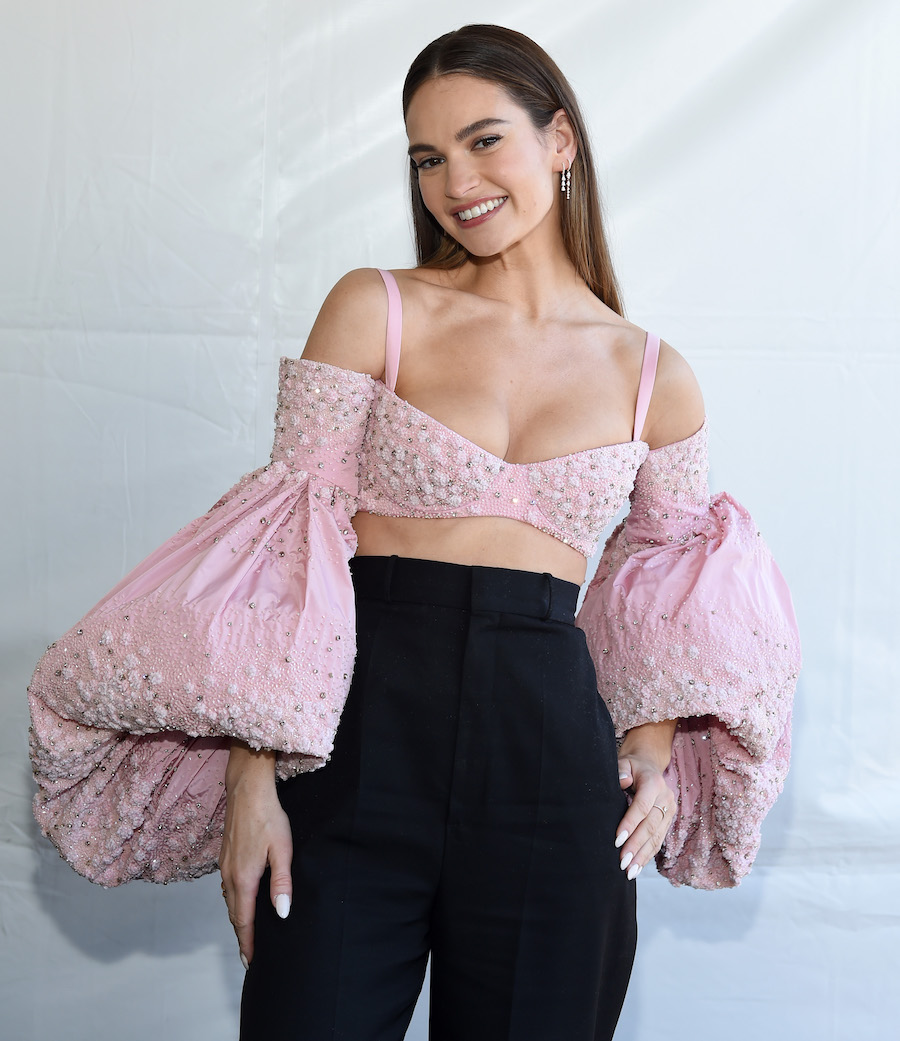 ( © Amanda Edwards/Getty Images)  
Arguably, independent films are telling a rare truth that is hard to find in more refined, produced cinema. Directors have passions that cannot be contained, actors give their most guttural performances, and the writing is borne of interest, not paycheck. 
The Independent Spirit Awards are an annual awards show celebrating the freethinking cinematic work that has been produced in a year, and they took place on March 6th this year! No awards show is complete without a red carpet, so let's take a look at who rocked it in 2022. 
1. Maggie Gyllenhaal 
No one rocks a statement piece like Best Director and Best Screenplay winner, Maggie Gyllenhall. In the hibiscus-studded power jacket and calf-length skirt, all courtesy of Gucci, Gyllenhaal shined like the star she is. 
2. Paulina Alexis 
Paulina Alexis of Hulu's "Reservation Dogs" and Best Ensemble winner wore a playful, half-sleeve suit with primary colors on full display. This Emme Studios look was completed with platform sneakers, giving Paulina one of the brightest looks of the night.  
3. Lily James
"Pam and Tommy" star Lily James looked stunning as ever in a balloon-sleeved Del Core top with a delicately pink aura and flower-studded sleeves. She wore this with elegant, high-waisted black dress pants, and she left a sleek, sophisticated mark in everyone's mind. 
4. Troy Kotsur
Continuing an excellent recent trend in leaving boring men's red carpet fashion behind, CODA star Troy Kotsur wore a brown corduroy peacoat jacket with matching dress pants. Styled with a pop of burnt orange underneath and a pageboy cap, this Best Supporting Actor winner certainly won our favor. 
5. Janicza Bravo 
Bravo indeed! Best Director and Screenplay nominee Janicza Bravo wore an oversized, black-with-white stitched satin suit with an exaggerated crowned headband. This look is overstated while still maintaining classic stylistic elements, making it a Young Hollywood favorite of the night. 
6. Rosario Dawson 
Dawson, in a black party dress with fantastic neon green accents, brought elements reminiscent of the '80s and early-2020s to this red carpet. A dress fit for prom in 1985 paired with sheer black stockings, pointed heels, and a sleek black braid crowned Rosario Dawson our beauty queen! 
What were your fave looks from the Indie Spirit Awards?