WOMEN WE LOVE: Penny Marshall
Written by Kyla Killackey. Published: December 20 2018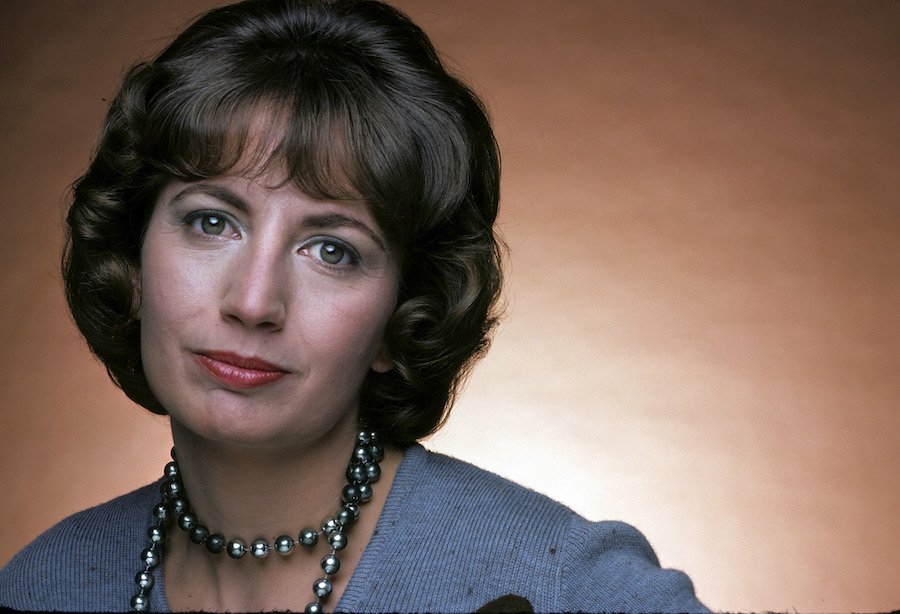 This one hits hard, you guys. Penny Marshall was a trailblazer, an icon, a Hollywood legend, and on December 17, we lost her. But before she was a sitcom star or shattering records as a director, Marshall was just a funny girl from the Bronx with a big dream, who did what no one else ever had.
With a father who was a filmmaker and a brother who was a screenwriter and director, it was only natural for Penny to see a future in showbiz. She supported herself as a secretary while she studied acting and started appearing in commercials on the side. She was a busy girl, and it wasn't long before people started to take notice.
Penny shot to fame as opinionated tomboy Laverne DeFazio in the 1970s sitcom "Happy Days", and eventually got to star in her own spinoff, "Laverne & Shirley". It was a show unlike anything anyone had seen before -- two single women working in a Milwaukee brewery in the 1950s. Penny, along with her co-star Cindy Williams, made it an immediate hit. "Laverne & Shirley" ran for an impressive 8 seasons, from 1976 to 1983, but despite its high ratings and impressive comedy (and its theme song becoming the stuff of pop culture legend), it somehow only earned one Emmy nomination (for costume design) during its time. Sigh...
From there, Penny took on the director's chair, helming episodes of TV shows before earning her first feature film job directing the comedyJumpin' Jack Flash with Whoopi Goldberg. This was in 1986, a time when there were very few other female directors in the business, and she was proving everyone just how successful a woman could be. But it was her second film that really broke the record books. ­Big, starring Tom Hanks, officially made Marshall the first woman to direct a movie that grossed more that $100 million. She. Did. That.
And just to drive the point home, she then did it again. In 1992, Penny directed A League of Their Own, which followed a women's baseball league in the 1940s and boasted the day's biggest stars (looking at you, Madonna). It was a smash success.
Now a sought-after director and having shattered a few glass ceilings, Marshall continued, directing big flicks with even bigger stars. She did Awakening with Robin Williams andRobert De Niro, Renaissance Man withDanny DeVito, Riding in Cars with Boyswith Drew Barrymore, and The Preacher's Wife with Whitney Houston and Denzel Washington. What a powerhouse.
WithAwakenings, Penny made history again by becoming only the second woman ever to direct a best picture nominee at the Academy Awards (and she's only one of seven people to not get a Best Director nom along with that… I'm sensing a pattern here).
Penny also did some acting here and there in-between directing gigs, including a memorable cameo in Hocus Pocus (playing her own brother Garry's wife!). In recent years, Penny appeared on "Portlandia" and the Fox sitcom "Mulaney", and in 2012 wrote a memoir, My Mother Was Nuts.
Penny Marshall lived an astonishing life. She went where no one had before, and she led the way for so many women to follow in her footsteps. She was 75 years old when we lost her earlier this week, but we will never forget her or everything she has done to move this industry forward. Thank you, Penny, we love you. Hasenpfeffer Incorporated Forever!
(Image via ABC Photo Archives/Getty Images)
- Kyla Killackey, YH Contributing Writer