Will Michael Keaton's Next Big Role Nab Him Oscar Glory?
Written by Greg McIver. Published: March 10 2015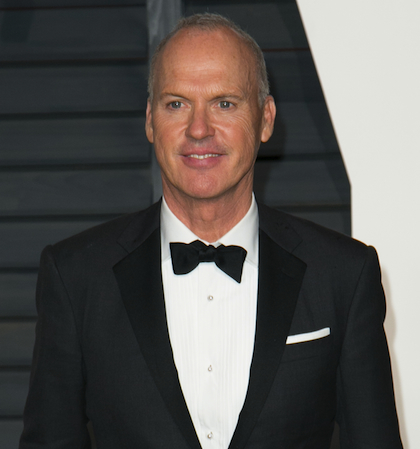 Michael Keaton is one of our most treasured Hollywood stars. Aside from his recent award-winning turn inBirdman, he has a body of work that any actor would gladly dance with the devil in the pale moonlight in order to achieve even a percentage of it. Mr. Keaton is also a humble man, and one that certainly doesn't pay too much mind to awards he has missed out on or future chances to nab said awards. I, on the other hand, am not Michael Keaton, so I'm going to do that for him.
I'm still a little bitter about not being able to type the words "Academy Award-Winner Michael Keaton", but perhaps in a few years he will get another chance when his latest motion picture venture hits the big screen. No, I don't mean the King Kong prequel Kong: Skull Island, although that will be interesting to see at the very least. I am in fact referring to his role as Ray Kroc in the upcoming biopic The Founder. For those of you that are unaware, Ray Kroc was a milkshake mixer salesman who, back in the 1950s, came across a little burger joint in Southern California run by two brothers, Macand Dick McDonald. He convinced the brothers that their restaurant idea was a brilliant one that should be expanded, and that's why you probably drove past at least two McDonald's on your way to work. That's right, Ray Kroc stumbled onto a billion dollar idea, but unfortunately he was not the most upright citizen that you were likely to meet, and ended up purchasing the company from the brothers for the measly sum of 2.7 million dollars without ever giving them a percentage of the future profits.
Michael Keaton is no slouch when it comes to playing shady characters, and Ray Kroc was as shady as they come. He's also somewhat important in the shaping of our culture that we know today. Kroc didn't invent fast food per se, but he contributed to its growth and popularization, and by doing so he played a part in fashioning our current era of "instant gratification". I'm not sure if the film will touch on that point exactly, but we do know that The Founder will apparently not shy away from the darker aspects of Kroc's character, and recently it was announced that McDonald's would not interfere with the film, despite the negative light in which the company's "creator" is to be presented in. The film is being directed by John Lee Hancock, a man who sounds like he should've been President in the 1800s but is in reality best known for directing such works as The Blind Side and Saving Mr. Banks. Penning the script isRobert D. Siegel, who most film nerds will recognize as the writer of Darren Aronofsky's brilliant drama The Wrestler.
Michael Keaton is a busy man these days. Aside from The Founderand Kong: Skull Island, he will also be appearing in a film called Spotlight, which will feature him as a reporter for the Boston Globe who uncovers a large cover-up in the heart of the Catholic Church. The world of cinema had been missing Michael Keaton for quite some time, and it's great to see him back in the saddle. If he keeps snatching up projects like The Founder or Spotlight, then it's only a matter of time before he is finally able to take the stage and address the members of the AMPAS while ignoring the music that's trying to play him off. There is no release date for The Founder as of yet, but Spotlight should be coming to us at some point in 2015. So keep your eyes peeled, folks, as more Michael Keaton goodness is just around the corner!
(Photo via Brian To/WENN)
- Greg McIver, YH Staff