VIRAL ALERT: Kurtis Conner
Written by Adriana Darcy. Published: October 17 2020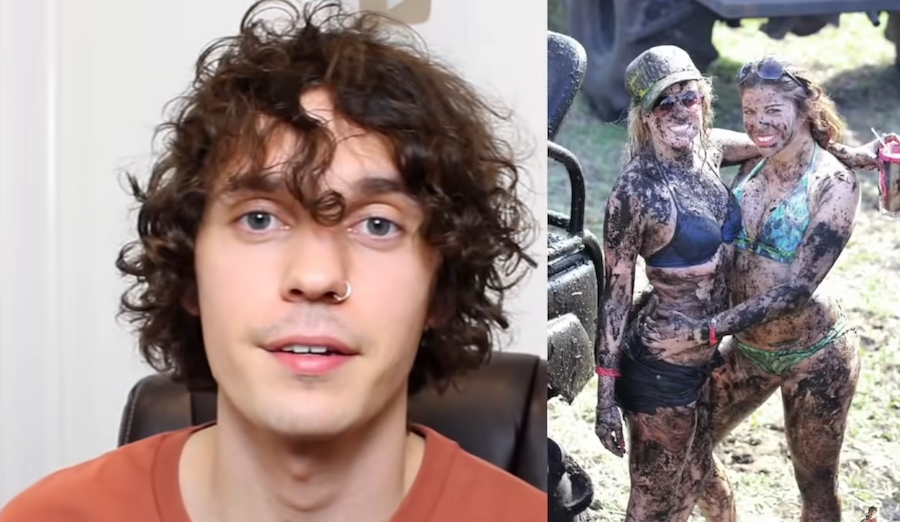 ( © Kurtis Conner/YouTube)
Lately I've been getting more in watching YouTubers, and it all started with discovering Kurtis Conner.
Kurtis Conner is a 26-year-old Canadian YouTuber known for his commentary videos. Conner has made videos discussing TikTok trends, the "EPISODE" mobile game, other YouTubers, movies, and more. On top of being a popular YouTuber with over 2.67 million subscribers as of this writing, he also had a touring comedy show before quarantine.
So why is Conner so popular? Though his intro does make you want to subscribe to his page, Conner is super funny and blatantly honest when giving his opinions. His online persona is also very friendly and cute as he tries his best to provide criticism without being mean. His commentary and jokes rarely ever seem forced, and when they do, that's the point (like his camouflage jokes)!
On top of his funny content, Conner clearly puts a lot of time, energy and planning into his videos, including sound effects, visual effects, funny accents, and inviting his friends onto the show with him.
One of my favorite series that he does is his TikTok series. TikTok has become super popular over the last few months, gaining a lot of fans and a lot of haters. It has also created an abundance of trends that Conner has been able to make his commentary on.
One pair of videos he has made about TikTokkers is his Country Boys and Country Girls of TikTok videos. In these two videos, Conner shows his fans some of the cringiest, stereotypical #CountryBoy and #CountryGirl content on the platform, including strange songs, interesting outfits, and weird settings.
Another great thing about Kurtis Conner is the way he is able to make fun of himself. Throughout his videos, he always makes sure to throw in a few jokes attacking himself. He also has a short series where he reacts to the internet dating show "Bestie Picks Bae" with his friend Dean Hebscher. After commenting on a few episodes, Seventeen Magazine asked Conner and Hebscher to be on the show themselves and Conner was able to choose a "bae" for Hebscher.
Conner also has his own line of merch up on his website, with lots of "Kurtistown" merch. Kurtistown is what Conner calls his subscriber base, as he is the "mayor" of Kurtistown.