The 5 Biggest Must-See Flicks From This Year's Sundance Film Fest!
Written by Kyla Killackey. Published: February 08 2019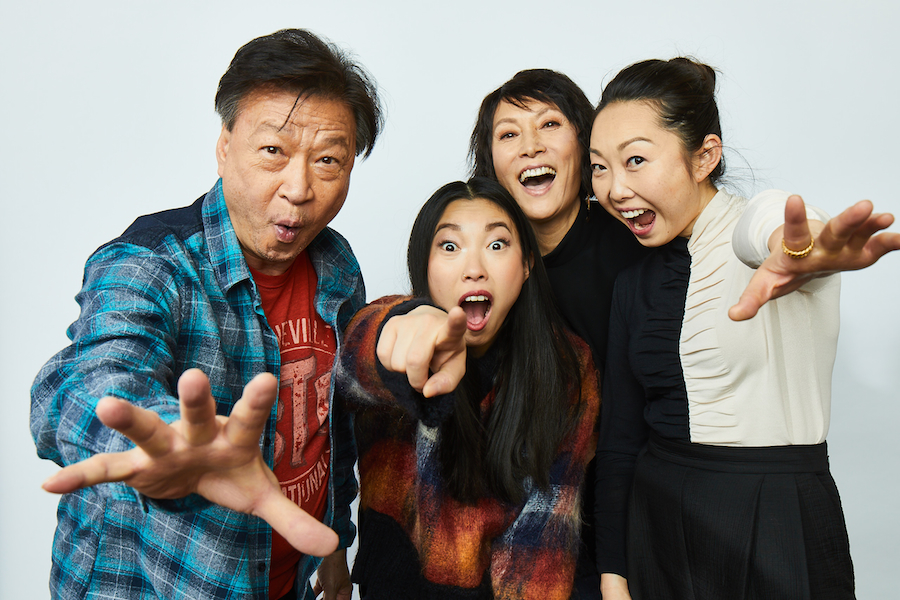 The 2019 Sundance Film Festival has come to a close, and now that all the celebs have left the snowy streets of Park City, Utah, we thought we'd break down some of the big movies headed our way. There was no shortage of impressive showings at Sundance, so it was no easy feat to pick our faves, but someone has to do the hard work, so here are the 5 we're most excited to see!
Brittany Runs A Marathon
I cannot wait for this movie. Jillian Bell, who has stolen the show in every project she's been a part of, is finally getting a full feature to herself in this new dramedy from writer/directorPaul Downs Colaizzo. Loosely based on a real friend of Colaizzo's, Brittany Runs A Marathon stars Bell as Brittany, a young woman trying to run a marathon and figuring out her life one step at a time. It's a story of the effects of our increasingly virtual society, body image, and personal connection with a healthy dose of comedy to keep us happy. Amazon picked it up for a record-making $14 million and took home the title of Audience Award, so… just take my money already.
Late Night
Late Night has been the talk of the town ever since it premiered last week, and it's no secret why. With a cast helmed byMindy Kaling, Emma Thompson, andAmy Ryan, you already know it's going to be a fan favorite. Late Night stars Thompson as a veteran late-night talk show host who, when told she's losing touch and losing her show, hires Kaling, a young and scrappy writer, to help revitalize her program. Amazon also scooped this one up after a bidding war; clearly, they know what the people want.
The Farewell
Awkwafina is QUEEN. The breakout star is putting her talents towards a more dramatic role this year in The Farewell. When a Chinese family finds out their beloved grandmother has only months left to live, they decide to keep her in the dark and instead plan an impromptu wedding to gather the family before she passes. There's only one problem: not everyone is entirely on board with lying to Grandma. Awkwafina's Billi is struggling with the decision to hide the truth, especially as things snowball into a much more elaborate lie. A24 took homeThe Farewell, so stay tuned for news on its upcoming release.
Honey Boy
Welcome to the return of Shia LaBeouf. Honey Boy is a semi-autobiographical film, written by LaBeouf, that follows his turbulent childhood and relationship with his father. LaBeouf actually steps into the role of his own father while the troubled child star is played by Noah Jupe andLucas Hedges at different points throughout his acting career. Honey Boy is a bittersweet and intimately personal look inside LaBeouf's upbringing and the events that led to where, and who, he is now. Amazon again picked this one up; it seems like they were having a great time at Sundance.
Extremely Wicked, Shockingly Evil and Vile
I'm sure you've heard of this one by now because (1) Zac Efron and (2) Ted Bundy, so I'm not really sure what else you need from me. The world seems polarized by Bundy these days, partly because of the recent Netflix docu-series "Conversations With A Killer" and partly because everyone's first TV boyfriend will be bringing him back to life in Extremely Wicked, Shockingly Evil and Vile. The new movie takes us back in time to when Bundy was at the height of his creep and charisma and looks inside his relationship with girlfriend Liz (Lily Collins) and the escalation of the court's attempts to take down one of America's most infamous serial killers. Netflix is in talks to take this home as companion piece to its docu-series I guess, so hopefully it will be hitting our screens soon!
Those are just a few of the many movies coming out of Sundance this year but it's an impressive selection. So I'll just be here… waiting for someone to invite me to the festival next year.
(Image via Aaron Richter/Getty Images)
- Kyla Killackey, YH Contributing Writer