Original Cast Signs On for Netflix's 'Wet Hot American Summer' Prequel!
Written by Kevin Donaldson. Published: January 19 2015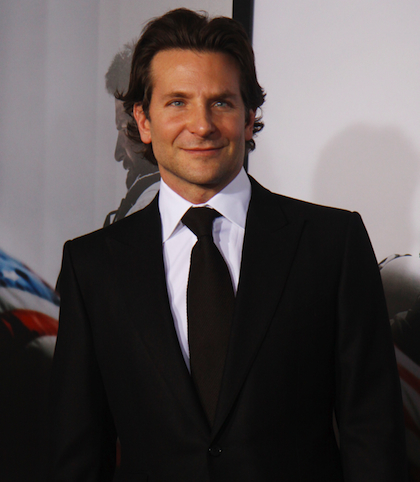 Looking back on the 2001 early-'80s-themed summer camp comedy film, Wet Hot American Summer, a few things come to mind: (1) This is hilarious. How could it have not killed it at the box office? It's no wonder that years later it became popular on video. (2) There are a lot of people that are ridiculously famous now who weren't when they did this. (3) None of these people playing teenaged camp counselors are even close to that age.
In case you haven't heard, Netflix recently picked up Wet Hot American Summer for an eight episode prequel series. The film's director and co-writer David Wain, alongside star and fellow co-writer Michael Showalter, will be back to resume their roles for this new series. They aren't the only ones returning to the show, though. With an original cast that featured some now very busy people with a lot of clout in Hollywood today -- like Bradley Cooper, Amy Poehler, Paul Rudd, Janeane Garofalo, andElizabeth Banks-- it seems farfetched that they would get these people back to reprise their roles. So, instead of replacing these actors, Wain and Showalter set out to hunt down these big stars, kidnap them, and force them to sign contracts to star in the show. I am proud to announce that Wain and Showalter got Bradley Cooper, Amy Poehler, Paul Rudd, Janeane Garofalo, and Elizabeth Banks all back!
On top of these folks, the series will include plenty of others. Some names like Christopher Meloni, Ken Marino, Michael Ian Black, Molly Shannon, David Hyde Pierce,Marguerite Moreau, Joe Lo Truglio, and Judah Friedlander you may recognize by their face if not by name.
I'm really excited by all of this enthusiasm from the cast to return! To top it off, they're all still playing teenagers, even though many are well into their 40s and older. This is going to be awesome. No date has been set yet for when it will premiere, but sources are saying it should be out sometime later this year, as filming has already begun!
Still unconfirmed as to if he will return or not is H. John Benjamin, who has gained popularity of late for voicing adult cartoon characters Sterling Archer from "Archer" and Bob Belcher from "Bob's Burgers". In Wet Hot American Summer, Benjamin played the role of… well, I'll just show you; anything familiar about that can of mixed veggies in the (slightly NSFW) video below?
(Photo via Michael Carpenter/WENN)
- Kevin Donaldson, YH Staff