New 'Detective Pikachu' Trailer Offers Looks At Other Classic Pokémon Characters!
Written by Jasmine Liu. Published: March 07 2019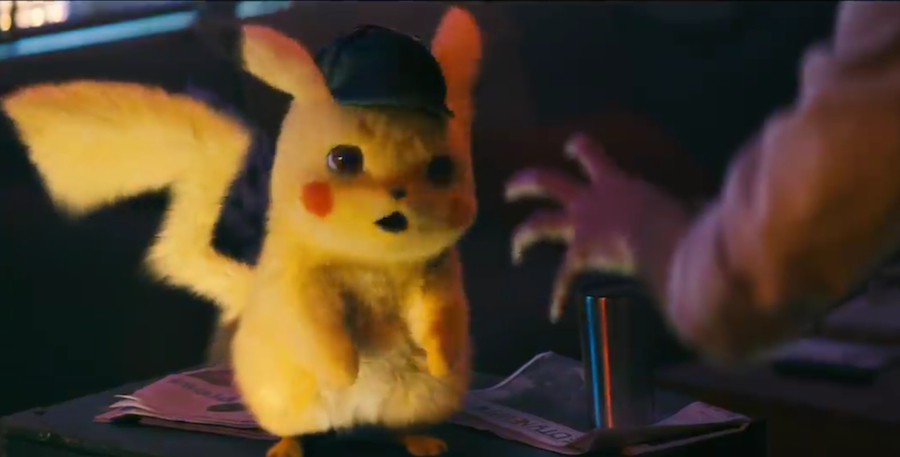 If you grew up playing or watching Pokémon, you definitely can't miss the latest Detective Pikachu trailer, giving you all the feels from the Pokéballs, Psyduck, Bulbasaur, Charizard, and more of your favorites from the video game/show! The most intriguing part of the trailer that blew fans away was probably the very realistic-looking characters that trade that cartoonish video game style for a modern, live-action twist.
Besides the adorable Pikachu voiced by Ryan Reynolds, other Pokémon stars are presented in the trailer. Mewtwo flies through a Pikachu float, turning it into a fiery explosion. Additionally, Diplo can be seen about halfway through the clip wearing a pair of headphones and sitting behind a booth with some sound mixing equipment during a Pokémon battle.
The modern twist is where humans and Pokémon live side by side in a live-action world. It follows Tim as he searches for his ace detective father Harry Goodman. Aiding in the investigation is Harry's former Pokémon partner, Detective Pikachu, an adorable super-sleuth. With their impeccable bond, Tim and Pikachu join forces on a thrilling adventure to unravel the tangled mystery.

Detective Pikachu opens in theaters May 10.
(Image via Warner Bros. Pictures)
- Jasmine Liu, YH Contributing Writer