Meet Your New Han Solo: Alden Ehrenreich!
Written by Katie Marzullo. Published: May 06 2016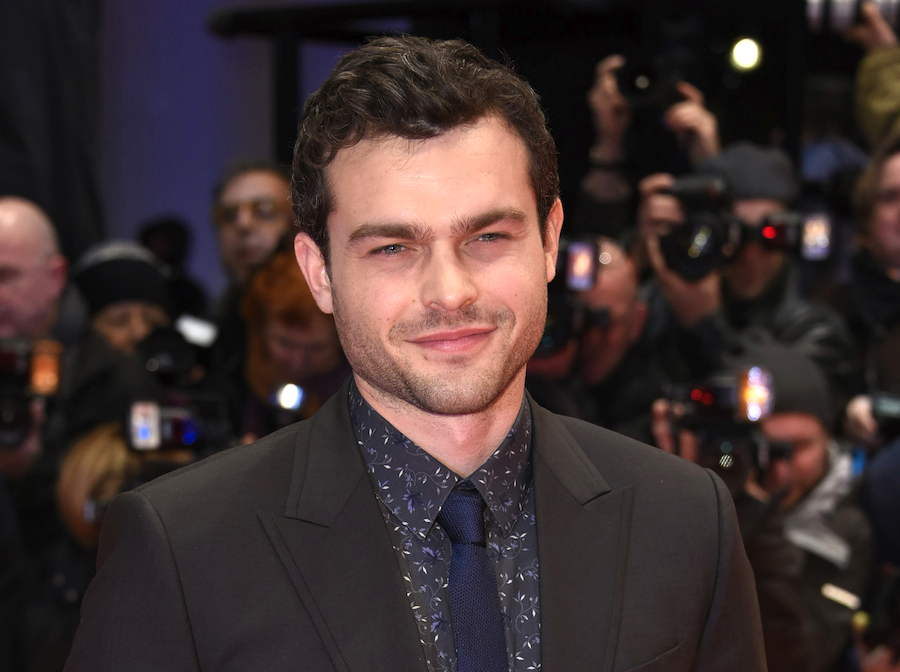 We have a GOOD feeling about this…
After months and months of speculation and rumor, with every name fromScott Eastwood and Ansel Elgortto Miles Teller and Taron Egertonbeing thrown around, Disney pulled the rug out from all of us by announcing that they have finally found their Young Han Solo in relative newcomer, 26-year-old Alden Ehrenreich!
Clearly, this is a name far less familiar than those other guys who were reported to be on Disney's "short list" for the role in their Han Solo spinoff film. But considering that the studio is kind of on a roll when it comes to unknown talent (Daisy Ridley andJohn Boyega, anyone?), we have faith in this decision!
But just who is this Ehrenreich fella anyway, and what makes Disney think he's got the goods to step into Harrison Ford's legendary black vest? To date, Alden's most memorable role was in this year's Hail, Caesar!, playing the singing cowboy-turned-serious actor (with questionable results) Hobie Doyle.
Even from that short 20-second clip, you can tell that Alden has the chops to play a sly, charming, wisecracking space smuggler, no?
Prior to that, Alden was the male lead in 2013 indie fantasy/dramaBeautiful Creatures, which, coincidentally, also heavily features themes about the struggle between Light and Dark forces:
Alden made his acting debut in 2005 episode of "Supernatural" after having been reportedly "discovered" by none other than Steven Spielberg, who, ironically, has himself had close ties with Star Wars creator George Lucas and OG Han Harrison Ford for about 40 years now, so there's yet more evidence that this could well be a perfect casting decision.
In the meantime, Lego Movie helmers Phil Lordand Christopher Miller are set to direct the as-yet unnamed Han Solo standalone film from a script penned byEmpire Strikes Back and The Force Awakens scribeLawrence Kasden, along with his son Jon Kasden. So far, it sounds like this project is in good hands!
The Han Solo movie is slated for a May 2018 release.
(Photo via Frederic/Future Image/WENN)
- Katie Marzullo, YH Staff Editor