Margot Robbie, Hilary Duff, & Kate Bosworth Pay Tribute to Late Actress Sharon Tate in 3 Separate Projects!
Written by Jordan Cioppa. Published: March 28 2019
(© Gary Gershoff/Getty Images)
If you don't know who Sharon Tate is and the story of her untimely death, then I am sure you will be pretty familiar by the end of 2019, because there are not one but THREE different productions that include the late actress in the works. In short, Sharon was a Hollywood super star back in the 1960s and was married to director Roman Polanski. In 1969, the couple was expecting a child together when Sharon's life was cut short at the age of 26. She and 4 others were murdered by members ofCharles Manson's cult, only a few weeks before Sharon was due to give birth. This gruesome crime shook Tinseltown to its core, and now, with the 50th anniversary of the horrific tragedy approaching, Sharon Tate's name has been circulating throughout Hollywood again. Three of entertainment's leading ladies are going to be taking on the role of Sharon Tate in three very different productions. Here is who they are and what to expect!
Margot Robbie – Once Upon a Time in Hollywood
We recently talked about the new trailer for Quentin Tarantino's upcoming film, Once Upon a Time in Hollywood, which includes Oscar nominee Margot Robbie as Sharon Tate. The blonde star is seen dancing and smiling throughout the seemingly light-hearted trailer. The new Tarantino movie shines a light on the hippie era of Hollywood and starsLeonardo DiCaprio and Brad Pittas an actor/stunt-double duo. The preview doesn't give too much away as to what the movie is actually about, and it certainly doesn't show any signs of the gruesome murder, but it does show a quick shot of Manson and we do know that there are important characters in the Manson murders portrayed in the production. I am really interested to see how this all ties together and if it will be darker than the trailer leads us to think. We don't have to wait too much longer to find out because Once Upon Time in Hollywood hits theaters this July!
Hilary Duff – The Haunting of Sharon Tate
This movie is looking at the murder of Sharon Tate from a completely different viewpoint -- her own. Hilary Duff is portraying her blonde Hollywood predecessor with the same volumized hair and dark eye makeup, all while being aware of her fate through a series of visions of what is to come for her and her friends who died that August night. The trailer for this film was released last month, and this week we were even given a sneak peak at one of the scenes in the movie. This is definitely going to be an eerie take on the unthinkable murders that occurred. Get ready for this horror film because it is coming to theaters on April 5!
Kate Bosworth –Tate
Kate Bosworth is transforming into Sharon Tate for yet another take on the late actress. Tate, which doesn't have a release date yet, is going to spare us the gut-wrenching details of her death and instead focus on the beautiful life of Sharon Tate and her last days on Earth. Kate will be sharing a special similarity with Sharon throughout the film, because she will be directed by her husband Michael Polish, just as Sharon was by Roman Polanski. An even deeper connection to the real life of Sharon Tate is the fact that her sister Debra Tatewill be a producer for the movie. Tate will serve as a much-needed tribute to the star and her career that is usually hidden behind the shadow of her murder.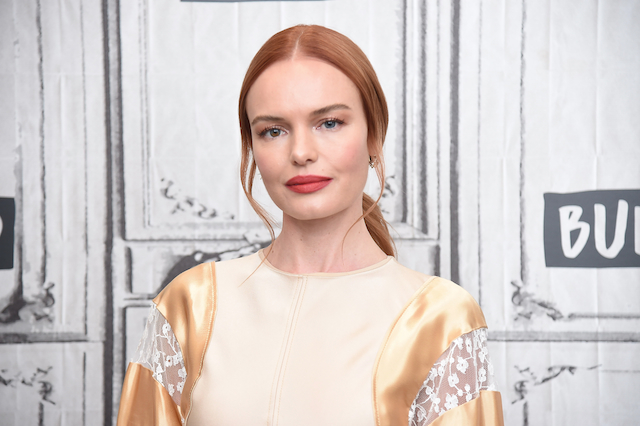 The late Sharon Tate made her mark on Hollywood in the '60s and her legacy will be brought to light this year with the help of three different actresses. I can't wait to see how these women take on the same role and make it their own. Who are you most excited to see as Sharon Tate?
(Top image © Arthur Sidey/Mirrorpix/Getty Images)
- Jordan Cioppa, YH Contributing Writer