Katy Perry Shows Off Her Baby Bump in Feel-Good New Video "Daisies"!
05-22-2020 by Sarrah Wolfe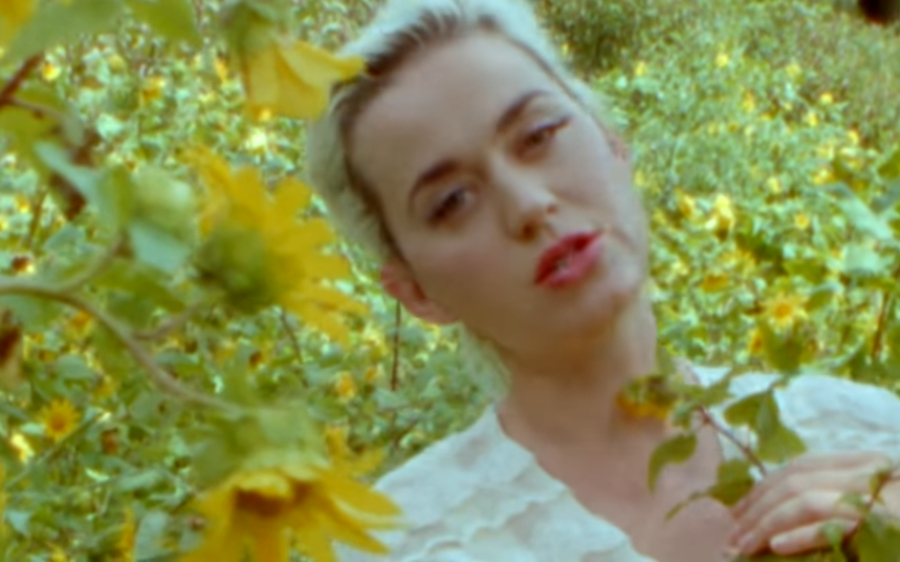 ( © Katy Perry/YouTube)  
We're admittedly a little disappointed that the new Katy Perry single didn't involve Taylor Swift in any way as Perry had vaguely hinted at. But what Katy Perry's new track "Daisies" lacks in Taylor Swift it more than makes up for in pure perfection. 

The track is an autobiographical anthem for all the small-town dreamers out there trying to make a name for themselves in a big, brutal world. It comes at a time when I'm sure we're all feeling bogged down and inhibited from pursuing our dreams because of stay-at-home orders and fear for our health. But if there's one song you should pick to get you through this crisis, it's this one. The lyrics remind us to keep pushing forward despite life's setbacks, to find a way to chase your dreams.
The video for "Daisies" builds even more on that sense of empowerment and features Katy Perry shedding a thin gown and tossing it into a stream to show off a beautiful baby bump, like a true queen. Coupled with the heartening lyrics of the song, it might just bring you to tears.
The lyrics, "Why can't it be me?" repeat throughout the song, and by the end of it, you'll really start to really question it. Why not you? From her days of "One of the Boys" and "Firework" up to now, Katy Perry has perfected the art of making you feel good. 
Well, what's the hold up?! I know there's something you want to accomplish, someone you want to be. Now go listen to this absolute marvel of a song and then go do whatever it is that you've been dying to do!