ARTIST SPOTLIGHT: Ruelle
05-21-2020 by María Calvo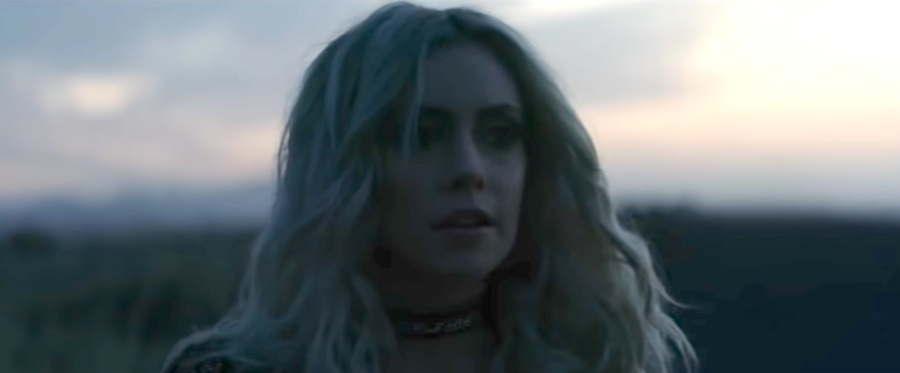 ( © RUELLEVEVO)  
What does it take to have your songs featured in "Shadowhunters", "The Walking Dead", or "The Originals"? Talent, class, and a unique style, that's what.
The acclaimed singer Ruelle has been in the spotlight these past years for her unconventional mix of electronic pop and the epic rhythm that we can only hear in trailers. How did she even make that work? We're not sure, but her musical career has been full of surprises, so let's take a look at how she made it to where she is today!
Before she even adopted the artistic persona of "Ruelle", Maggie Eckford was an indie pop singer in Nashville. She had already recorded two albums – For What's Worth and Show and Tell – but her style was pretty conventional and safe. She was lacking something different and special, but her passion for broken-hearted, fantastic pieces was already there.
It wasn't until 2015 when Maggie released her first original music as Ruelle, and it turns out that her new work was the perfect combination of mystery, adventure, and eeriness that people were craving for. Consequently, her first album Ode To The Shadows blew up; her songs were even used for the opening sequence of the "Shadowhunters" pilot!
Ruelle was starting to be known, and her fanbase grew very quickly thanks to the "Shadowhunters" series, which gave her an amazing opportunity to be heard and recognized.
From then on, the singer caught the eye of other TV shows and movies that were also looking for those epic vibes. Her EPs Up in Flames and Madness also had a great reception during that year and the following, up to the point where MTV's "The Shannara Chronicles" used one of her songs for their opening sequence as well.
And it looks like Ruelle was just getting started. In 2017, just as she released "Rival" (which would also grab the attention of the "Pretty Little Liars" spin-off "The Perfectionists"), another opportunity came knocking for her. "The Walking Dead" was going to premiere their trailer for Season 7 during San Diego Comic-Con, and her song "Take It All" was the perfect match for the thrill, danger, and excitement that the series had in store.
Plus, there was a lot of expectation surrounding that trailer, since the fans still didn't know who Negan had killed at the end of the previous season; everyone was super hyped to see what came next!
After that, her EP Emerge was a success, which led to more collaborations with artists from the same genre, such as Fleurie, Tommee Profitt, and Hidden Citizens. Her song "Empires" appeared then in the CW's "Reign", which was like a dream come true for her fans. Additionally, DC's "Titans" also used Ruelle's music for their first trailer – with not one, but a mashup of THREE original songs!
Last year, her collab "Wake Up World" with UNSECRET appeared on Starz's "The Spanish Princess" as well, a series full of royal conspiracies and romance that totally fitted the BSO. Besides that, she released her last 2 EPs – at least for now -- that proved us she was only getting better: Earth Glow and Exodus, which originally would have been a single album but ended up being separated.
But that's not the end of the road: Ruelle already announced that 2020 would have some surprises ahead. And to be honest, we can't wait to see where her incredible voice shows up next! But for now, looks like we'll be enjoying the masterpieces from her previous EPs while we patiently wait for her return!