Katy Perry's New Single Will Make You "Smile"!
07-14-2020 by Dalila Bevab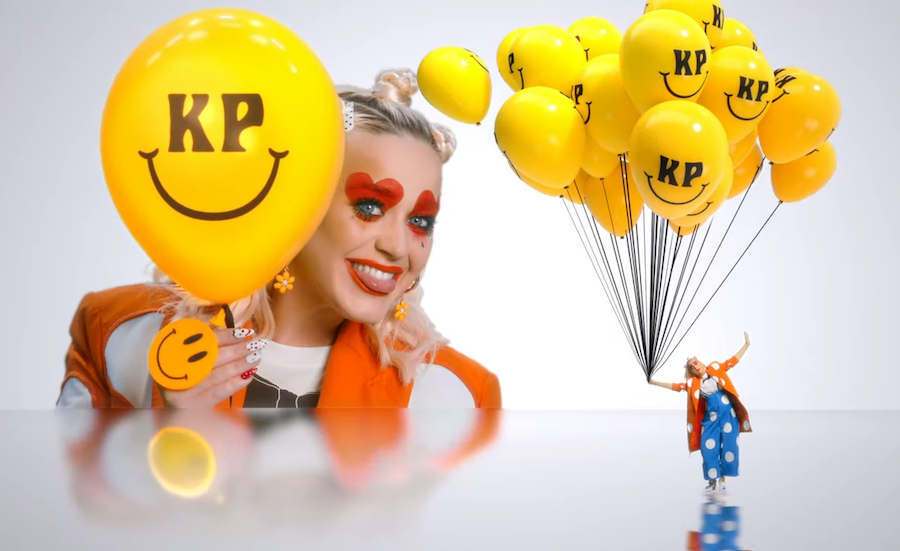 Admit it, the perfect summer is incomplete without a new fun, poppy song from our girl Ms Katy Perry! Well, Katy knew what we were missing, and she gifted fans her newest single, "Smile", and let's just say we haven't stopped smiling since first listening to it! "Smile" is the fourth promotional single released in anticipation of Katy's sixth album, also titled Smile, scheduled to be released on August 14. The song follows "Harleys in Hawaii", "Never Really Over", and "Daisies".

Pop music is seeing a resurgence of the groovy-funk sound of the '70s and '80s, and the song screams positivity and optimism, something that's definitely lacking in the world right now. Katy called the upbeat song "a few minutes of energizing hopefulness" and it's exactly that and more!
For die-hard Katy Perry fans, the track might sound reminiscent to that of the 2013 Prism era with its messages of self-love and appreciation of life and all its obstacles. In the chorus, Katy belts, "Yeah, I'm thankful / Scratch that, baby, I'm grateful" and goes on to say, "Gotta say it's really been a while / But now I got back that smile."
This year has been a rough rollercoaster ride for all of us, but Katy is here to remind us that there is beauty in an ugly situation and not to take our adversities and struggles for granted even though there's a "long hard road to get that redemption."
And what's a Katy Perry song without a unique and artsy music video to match it? She released the colorful performance video of "Smile" on earlier today (July 14) and it's just what you'd expect from the quirky and creative singer—clowns, optical illusions, and lots of polka dots!
The Katy Cats didn't let their fangirling and boying go unnoticed. Fans sent their queen nothing but supportive and uplifting messages of love on Twitter for blessing the world with a song we didn't know we needed.
Katy tweeted that the "whole album is my journey towards the light – with stories of resilience, hope, and love." We owe our smiles and gratitude to you, Katy, and we're so excited for the upcoming album!