What's Up with "Down To Earth", Netflix's New Show with Zac Efron!
07-14-2020 by Mary Shannon Donnelly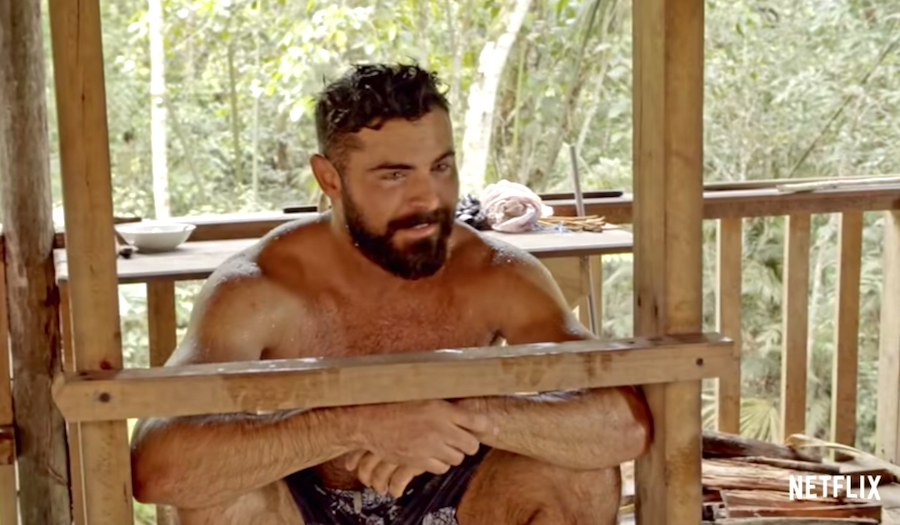 ( © Netflix)  
Back in 2006,Zac Efron stole the hearts of many, including myself, with his starring role as Troy Bolton in the hit movieHigh School Musical. It is crazy to imagine that the Disney Channel Original Movie came out 14 years ago, but now Zac Efron is working a full-grown beard in his newest role in the brand-new Netflix docu-series "Down to Earth with Zac Efron"!

The show follows Efron and Darin Olien, a food and wellness expert, as they travel across the globe to find healthy and sustainable ways to live while also taking the time to enjoy and explore new and exciting cultures. Darin Olien is known for being a "superfoods hunter", as he is often found traveling the world in search of new foods that can benefit one's health. He is also the author of the book Superlife: The 5 Simple Fixes That Will Make You Healthy, Fit, and Eternally Awesome, which teaches readers how to adjust their lifestyles to stay healthy and combat illnesses. The fact that Olien is well-versed on the topic of health, foods, and sustainability, makes him the perfect partner-in-crime for Efron as they travel through this 8-part series.
One of @DarinOlien's main passions is working towards holistic solutions, which is why he's SO excited to bring you along on the Down to Earth team's adventure's! Together with him and @ZacEfronyou'll explore a variety of environmental impact stories from around the world. pic.twitter.com/e1uBJfNGtc

— Down to Earth with Zac Efron (@zacdowntoearth) July 12, 2020
At each stop on their journey, Zac and Darin meet with locals who are working to change how we all interact with food, water, and energy. Whether the two are milking goats, working on their beekeeping skills, tasting reindeer, or on a zip-lining adventure, they are giving examples of ways we can become healthier and live more sustainably every day. While showcasing the beauty of our Earth in each episode, Efron is also emphasizing that, if we do not make changes in our lives, especially when it comes to our consumption of food, water, and energy, we may not be able to live on it for too much longer.  
You can stream "Down to Earth with Zac Efron" now on Netflix and follow him each episode as he travels to Iceland, France, Costa Rica, Sardinia, Lima, Puerto Rico, London, and Iquitos. Categorized as a travel docu-series, not only does the show educate viewers on the different foods, energy sources, and sustainable lifestyle choices that these different places have to offer, but also gives us a look at these beautiful destinations -- and also the beauty of Zac Efron. So no need to buy a plane ticket or pack your luggage, because you can take a trip far away by simply hopping on your couch, logging onto your Netflix account, and streaming "Down to Earth with Zac Efron" today!