Joshua Bassett Bares His Soul In a #SadBoyWinter Trilogy of New Songs!
Written by Melissa Morales. Published: December 08 2021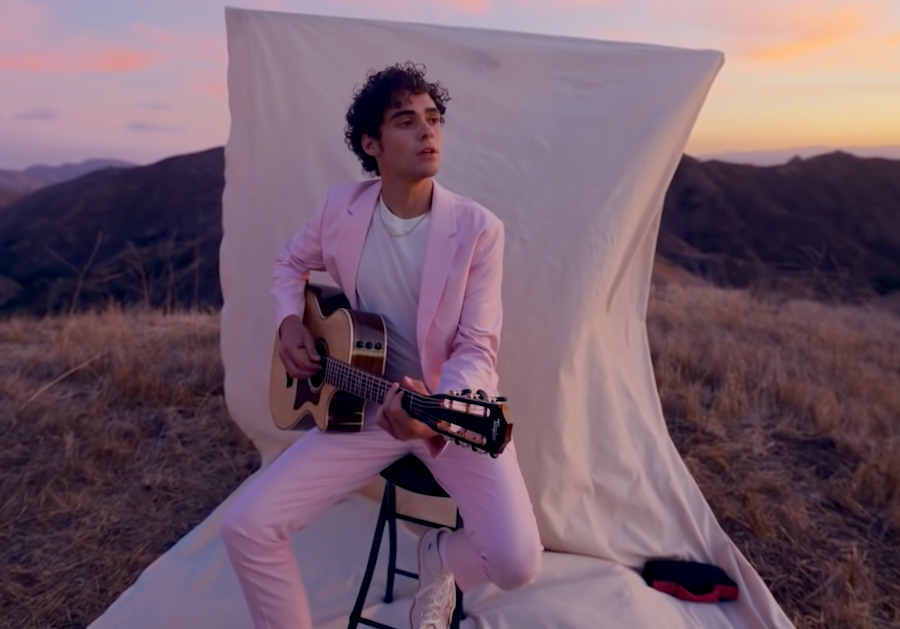 (Joshua Bassett/YouTube)
Is Christmas coming early? It sure seems to be! "High School Musical: The Musical - The Series" star Joshua Bassett has given us not one, but 3 gifts: 3 songs and a music video for each, all at once!
This past Thursday (December 2), Bassett released "Crisis", "Secret", and "Set Me Free" as part of his upcoming new EP alongside the music videos. From the visuals and lyrics, we have so many thoughts on what each of the songs might mean.
Let's start with "Crisis" -- Set against against beautiful scenery on a mountain and getting ready in wardrobe, Bassett pours his heart out, walking around and looking at the camera with lines like "And if you get to tell your truth, then so do I / And it's cool if you want me to play the bad guy..." From this and the rest of the lyrics, this strongly seems to allude to an emotional and mental burden Bassett was carrying for a long time and only opened up about it now. There is definitely a suggestion to being regarded as negative in the media amid gossip and drama which Bassett seems to imply that was not all true.
Next up is "Secret". In this video, Bassett is sitting in a car as a girl gets out and stomps off, frustrated. He peeks into the girl's house window and knocks on the door. He then goes inside the seemingly empty house, passing by empty rooms when there is a flash of the same girl running with a guy. He finally finds the girl alone in the room and, as he sings to her, the lights abruptly flicker on and off and he finally finds himself alone in the room.
What can this song possibly mean? Well, from the lyrics -- "I shoulda seen it comin', mm-mm-mm-mm / Swore that you only had a crush / You told me that you would cut him off…" -- it can suggest that Basset was holding a secret for a girl he was romantically involved with, and while it weighs him down, he still holds true to his word and keeps her secret. There are also some implications of mistrust and possibly betrayal as well.
Last but not least, "Set Me Free", my personal favorite song of the three! In this music video, Bassett is singing on a beach, continually looking at the camera. As the music escalates, he goes into the water, splashing the waves in anger and release.
This song definitely has the most power and emotion, tying the first two together. From some of the lyrics, like "And nothin' I say will ease the pain / But why must I hurt for you to feel okay?'', this strongly suggests how much pain Bassett has been going through recently, from drama and gossip, past relationships, secrets, and overall tough burdens he's been carrying that he finally found the confidence to share with fans.
Joshua Bassett really gifted us with 3 strong songs right before Christmas. It makes us wonder what other types of songs he will have on the rest of his EP. For now, should we add him to a playlist called #SadBoyWinter? Until then, let's keep listening!