Enola Holmes's Adventures Continue -- In Graphic Novel Form!
12-06-2021 by Katie Marzullo
(Netflix)
In spite of the worldwide shutdowns of film and television productions during the pandemic last year, it still felt like A LOT of new content came out to keep us entertained while we were stuck at home, and I can barely even remember like 90% of it. One piece of media, though, that did not get lost in the shuffle for me was Netflix'sEnola Holmes, starring Millie Bobby Brownas the younger sister of famed detective Sherlock Holmes (played byHenry Cavill). If you read my review from last year, you know that I absolutely adored this film, and why. And you can absolutely believe that I am stoked for the sequel, which is currently in post-production.
In the meantime, though, we can keep up with Enola's adventures thanks to Legendary Comics YA, which is giving the teen sleuth the graphic novel treatment! "Enola Holmes: Mycroft's Dangerous Game" is an all-new original story by the Enola Holmes book series author Nancy Springer which sees Enola's other brother, Mycroft, abducted by anarchists. Despite the fact that he's kind of a dick to Enola, she nevertheless is on the case to find him. The title of the story, however, seems to imply that Mycroft himself is up to something nefarious, no? Hmmm…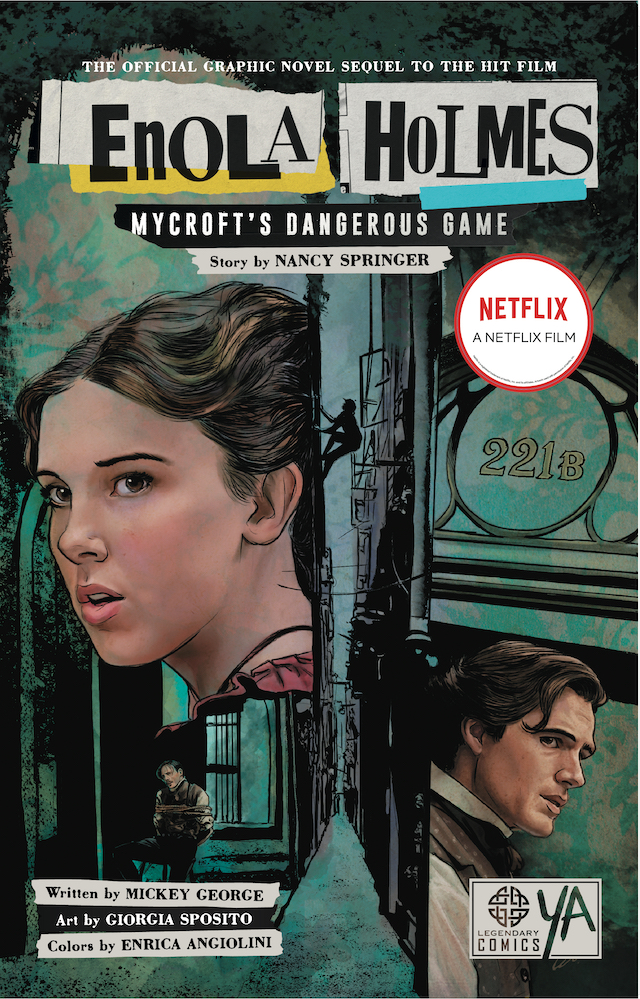 (Cover art by Cat Staggs)
The graphic novel, featuring artwork by Giorgia Sposito, is meant to pick up right after the first movie and bridge it with the second, begging the question: will we have needed to read this comic to fully understand the context of the sequel? If so, that offers some clues as to when the second film might be released – the graphic novel hit shelves on August 23 of next year, so should we anticipate a Fall premiere for the new movie?
Considering the novel both (a) seems to unravel more information about Mycroft, and (b) reunites Enola with her love interest Lord Tewkesbury, it does indeed seem like this will be a chapter in the Enola Holmes canon that will be significant and difficult to ignore. Okay fine, I'm in!
Look for "Enola Holmes: Mycroft's Dangerous Game" at a local comic book merchant near you, and stay tuned for updates on the new movie!