Jamie-Lynn Sigler Returns to Her Mafia Roots in 'Gangster Land'!
Written by Brennon Barclay. Published: November 08 2017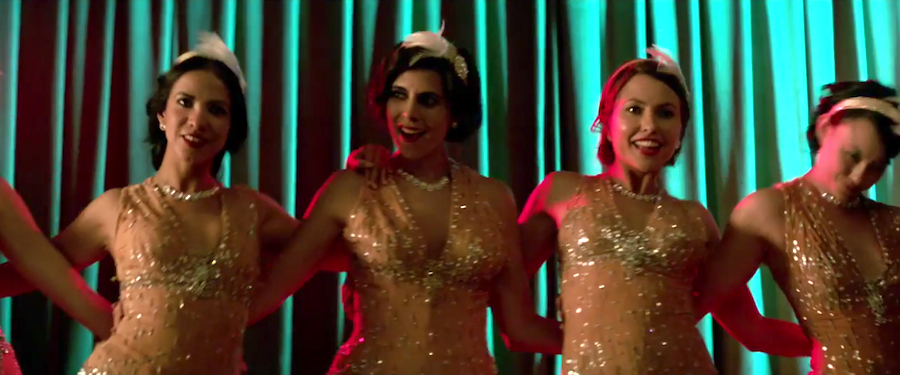 With all the sci-fi films dominating the theaters at the moment, we are ready for a good period piece. The Roaring Twenties in Chicago are synonymous with notorious gangster Al Capone. The battle for control of the Windy City in the second decade of the 20th Century is bloodily fought between the Irish and Italian mobs, which ultimately leads up to the Valentine's Day Massacre of 1929. From the Untouchables to Goodfellas, Chicago-based crime movies are certainly entertaining and transport us into a time when blackmail, drive-by shootings, and wise guy accents seemed a bit more glamorous. Now, Gangster Land is adding its mark to the genre.
It's a return to the world of Mafioso for Jamie-Lynn Sigler, who shot to fame playing the daughter of Tony and Carmela Soprano on the iconic HBO production "The Sopranos". Since the show went off the air in 2007, we have seen her career take off, but it's pleasing to see her resume a role in the genre that made her (no pun intended... sort of). This time around, she plays a flapper named Lulu Rolfe, the love interest of boxer Jack McGurn (portrayed by Never Back Down's Sean Farris), who becomes Al Capone's, right-hand man. As the Italian crime organization grows in power and wealth, it ignites a gang war with the Irish mob, headed by "Bugs" Moran (Peter Facinelli).
It seems that the children of celebrities are not only conquering the world of modeling but also movies, as Milo Gibson, son of screen legend Mel Gibson, takes center stage in his leading man debut as Al Capone. Gibson gained recognition playing Lucky Ford in Hacksaw Ridge, but the 27-year-old's road to the big screen was not a direct shot. He told Entertainment Tonight, "After I got through high school, I became a massage therapist. I did that for about two years, then I decided to go into an electrician business, and I did that for about five years, I loved it, and it was really fun, but not something I wanted to do for the rest of my life."
Some of our most famous leading men today got their big break with gangster films, so we will stay tuned to see what Milo brings to the table!Gangster Land opens in December.
(Image via Cinedigm)
- Brennon Barclay, YH Contributing Writer