It's Her Way or the Highway: Ronda Rousey Tapped for Butt-Kicking 'Road House' Remake!
Written by Greg McIver. Published: September 10 2015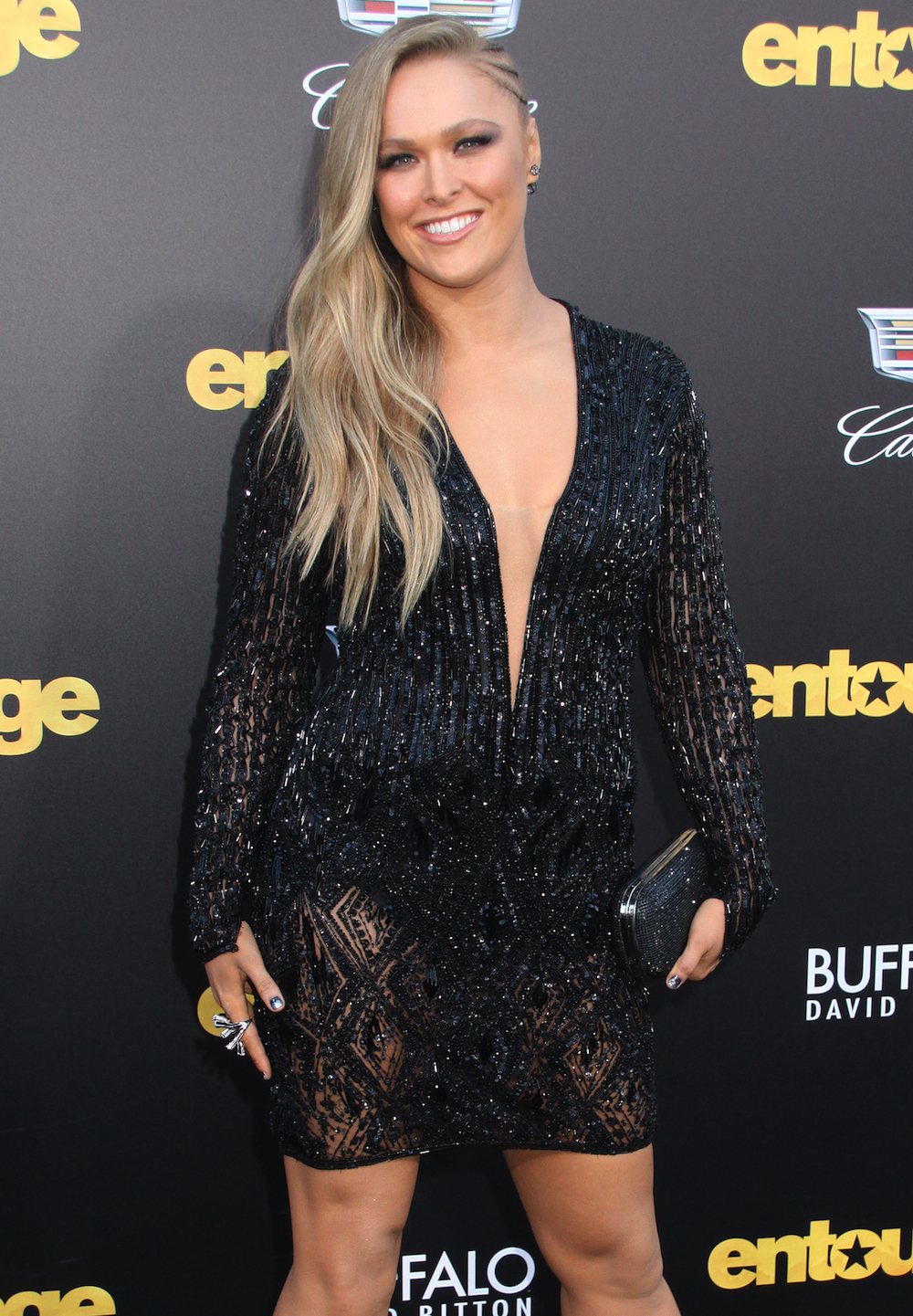 Yes, that's right, the '80s cult classic Road House, starring the latePatrick Swayze, as well as Kelly Lynch, Ben Gazarra, and Sam Elliott, is scheduled for a refit this time around and… and why the hell not?
For those of you not familiar with the premise of this '80s darling, Road House is the story of Dalton, a legendary bouncer whose fighting skills, sage philosophies, and adeptness at throat-picking are the envy of mere mortal men. He gets the chance of a lifetime to go work for Kevin Tighe at the Double Deuce Road House and lead a fulfilling life tossing drunks into parking lots and keeping a sharp watch over the till. It is at this titular Road House where he will encounter the love of a good woman named Doc, the ire of a man named Wesley, and the attention of a large man named Tinker. Dalton must fight the forces of the evil Wesley (he owns the town mall and an ancient relic known as a Photomat) whose tight grip over the town threatens to destroy the Double Deuce and the many dreams that are attached to it. And then Sam Elliot wanders in out of nowhere, calls the Double Deuce a dirty name, and is promptly killed after dancing with Kelly Lynch. Whew!
Not much is known about the remake (I'm calling it a remake and not a reboot for the sake of propriety and for the sanity of a fellow writer), but one piece of news that has people's gums flapping is that UFC champ Ronda Rousey is slated to be the film's lead. A girl, you say?!!! Well, let me let y'all in on a little secret. There are some odd things happening here. Road House, in general, is an odd little film that has somehow stood the test of time thanks to its earnestness in the face of utter absurdity. So, let's see Ms. Rousey have some fun with this tale of strong people being nice until they are not. Have her get stitched up while spouting classic lines like "Pain don't hurt". Have her push a stuffed polar bear on top of a large person named Tinker so he can't stop you from beating up a rich dude. Want to see her rip the throat out of a dangerous opponent who brags about their jail time romances? She does that 3 times before breakfast already. Casting an internationally famous female fighter, who has previously acted in films, in the role of a fighter is honestly the least surprising thing you can do with this crazy flick. So, go ahead, Hollywood, give unto us another Road House. Toss us some self-serious platitudes about going your way or the highway, or forgiving yourself before cutting to a chorus of shattered beer bottles. We took it before, and we can take it again. After all, remakes don't hurt.
(Photo via WENN)
- Greg McIver, YH Contributing Writer