Essential Works of 2015 National Medal of Arts Recipients Stephen King, Sally Field, and Jhumpa Lahiri!
Written by Sarah Osman. Published: September 10 2015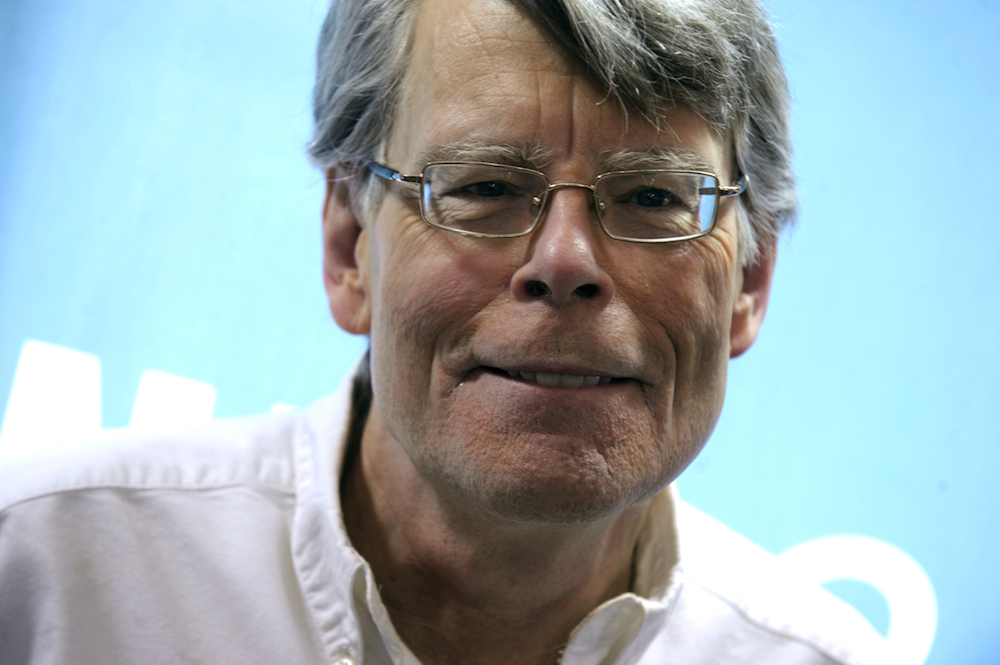 For the last 40 years or so, Stephen King has been scaring the bejeebers out of us with tales of telepathic prom queens, killer St. Bernards, and obsessed fans. He has been awarded numerous awards over the course of his career (which includes over 60 books), but now he has about to receive the highest honor that a creative person in this country can hope for: the National Medal of Arts. Later today, President Obama will award King the prestigious honor alongside numerous other artists including novelist Jhumpa Lahiri, Oscar-winning actressSally Field, author Tobias Wolff, and visual artist John Baldessari. 
This is a huge achievement for these artists, and in honor of this, I have compiled a list of the quintessential works produced by three of them!
STEPHEN KING
Must-reads:The Shining, The Dead Zone, Misery
Honestly, the list of must-read Stephen King novels I could list would go on for days -- he has introduced us to so many great stories and characters, including Carrie, It, and The Shawshank Redemption. However, the three listed above feature dark themes and some of the most terrifying villains in literature.The Shining, which is best-known for Jack Nicholson's (literally) chilling performance inStanley Kubrick's adaptation, takes a hard look at the realities of alcoholism, particularly since King himself has struggled with drinking in the past. The Dead Zone isn't as well-known as some of King's other works, but that doesn't mean it isn't any less riveting. In the novel, a school teacher awakens from a coma with psychic abilities. He then gets sucked in by a deranged politician and grapples with whether or not he should kill him. And finally, Misery features one of the most unsettling villains ever written (at least for writers), the psychotic Annie Wilkes, who kidnaps her favorite author and forces him to write for her (no matter what). Annie was brilliantly brought to life by Kathy Bates in the 1990 film adaptation, and anyone who has read the book will never look at sledgehammers the same way again...
JHUMPA LAHIRI
Must-reads:Interpreter of Maladies,The Namesake
Lahiri's take on the Indian-American immigrant experience in the States has brought a bit of an interesting cultural take to American literature. In recent years, more writers of different ethnicities have begun to tell their story, and Lahiri was one of the pioneers.The Namesake, her debut novel which was later adapted into a film starring Kal Penn, follows an Indian boy as he rebels against his parents. It is a universal coming-of-age story, albeit with an Indian twist. While The Namesake is an interesting read, Lahiri really shines when it comes to her short stories. The standout in the collection (although they are all well-written) is "Sexy", in which a young American girl has an affair with a married Indian man. The culture-clash alongside her guilt over committing adultery makes for a shining example of postmodernist literature.
SALLY FIELD
Must-see films:Norma Rae, Mrs. Doubtfire
Field has won two Oscars in her life for two different roles, one of which was the title character in 1979's Norma Rae (the other was for Edna Spalding in 1984's Places in the Heart).Field's performance as Norma Rae, a young single mother who works in a textile factory and struggles to unionize her mill, is simply breathtaking. But Field is one of those rare breeds who excels in both drama and comedy, as she proved as the wife of Robin Williams in Mrs. Doubtfire. She superbly plays the straight man to Williams (which, let's face it, anyoneplaying opposite Robin Williams is automatically the straight man) but still manages to shine just as bright in her own right, and her relationship with her husband-cum-Irish nanny is downright endearing.
You canwatch the ceremony here!
(Photo via Dennis Van Tine/Future Image/WENN)
- Sarah Osman, YH Contributing Writer