ICYMI: Robert Pattinson, John David Washington Join Cast of Mystery Christoper Nolan Project!
Written by Katie Marzullo. Published: March 31 2019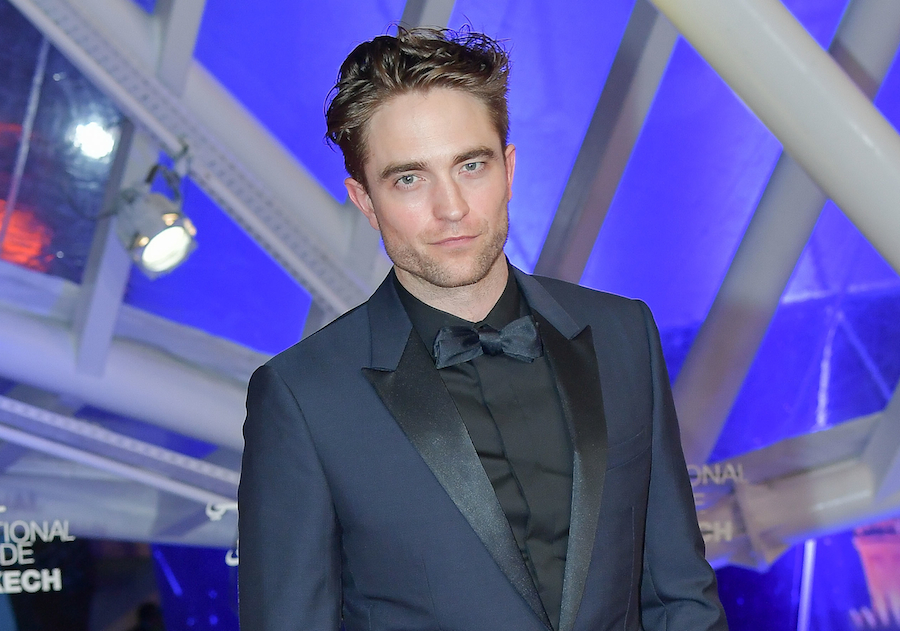 (Image © Dominique Charriau/Getty Images)
So I'm just going to come out and say it: Christopher Nolan is one the greatest filmmakers to ever walk the Earth and I'm not just blowing smoke here. There is a lot to back up this bold claim of cinematic superiority. The guy doesn't just shovel out film after film. He pops up every so many years and releases flicks that can only be described as legendary. And now the time has come for his next masterpiece to finally become a reality. 
His next motion picture has only been described as a massive, innovative, action blockbuster, which will again be shot in IMAX. Even though the specifics are unknown, it is hard to imagine it not being another stunning high-concept, thought-provoking endeavor. I mean, the possibilities are literally endless, because if you look at his body of work, you'll know what I mean. His diverse filmography is full of successful titles that were all a critical and financial success. It's also good to mention each of his movies receive a lot of attention during Awards Season. So this all makes the latest news on his mystery project all the more enticing, as 3 of the acting game's best are joining the vast talented pool of actors that have graced the cast list of his many big screen gamechangers.
The first of these acting powerhouses to add Nolan to the list of great filmmakers that he has worked with is none other than John David Washington. This man has been killing it lately and has really made a name for himself in the industry. Washington just starred in Spike Lee's Academy Award-winning filmBlacKkKlansman and was flawless in his role as Detective Ron Stallworth. He has also done very well on HBO's "Ballers". All this leads me to believe he is ready to be in a Christopher Nolan Film. This could be the role that propels him past his father, the one and only Denzel Washington, and truly establish his dominance as an artist of the silver screen.  
Nolan has a knack for making great decisions when it comes to selecting his female leads, and the news that actress Elizabeth Debicki has signed on to play the lead opposite Washington in Nolan's yet-untitled film is more evidence. Debicki is as talented as she is beautiful and has had a solid run as of late. Her credits include The Man from U.N.C.L.E., Guardians of the Galaxy Vol. 2, and most recently in Steve McQueen's Widows. One of her notable breakout performances was in the award-winning series "The Night Manager" opposite Tom Hiddleston. There is no doubt that she is a stellar choice and it definitely serves as a fitting next step as it is pretty apparent she is one role away from becoming a household name. This could very well be that role that launches her into the stratosphere. 
Nolan's next selection is none other thanTwilight's Robert Pattinson. Before everyone questions the ability of the actor based on the negative attitude toward his previous work, just remember that whenever Nolan's casting choices have been criticized for such mundane reasons, the results are nothing short of extraordinary. Case in point being Harry Styles inDunkirk and Heath Ledger as the Joker inThe Dark Knight. And it is not like Pattinson doesn't have a booming resume to brag about. He has a knack for selecting the right filmmakers to work with to truly test his abilities and craft some compelling projects. These directors include the likes ofWerner Herzog, The Safdie Brothers, David Cronenberg, and most recently Claire Denis with High Life. Nolan looks like he will be the next auteur the actor creates great works of cinema with and this truly makes this cast a true dream team of talent moving forward.
This one seems to be coming together nicely and production is expected to start this Summer. Christopher Nolan's next gamechanger has a planned release date of July 17, 2020.
- D.J. Rivera, YH Contributing Writer