ICYMI: Ansel Elgort Lands Lead Role In Steven Spielberg's 'West Side Story' Remake!
Written by Brooke Sharland. Published: October 06 2018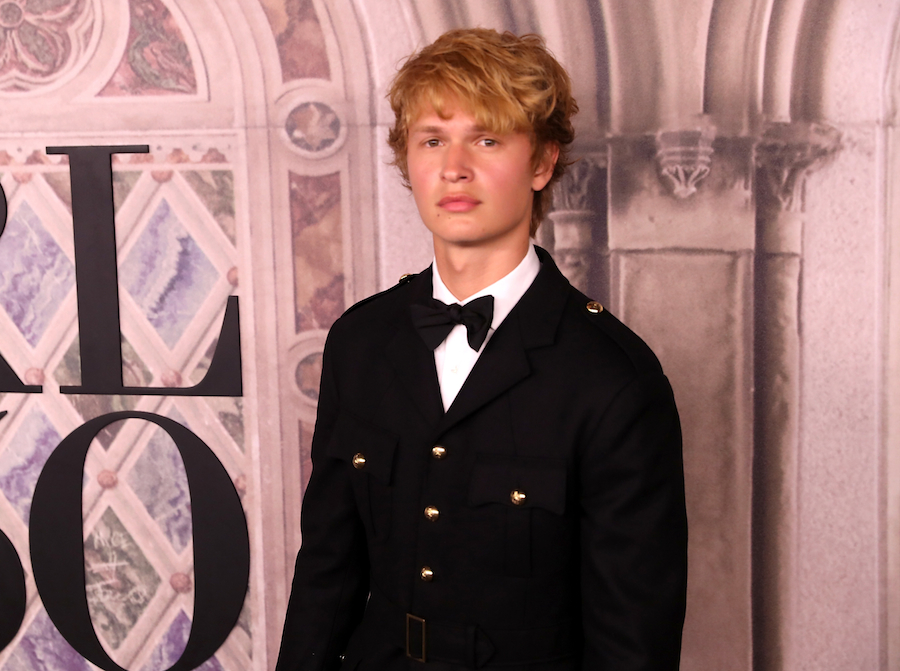 Could it be? Yes, it could! Something's coming… Something good!! Something SO good actually. Word has it, Ansel Elgort has been cast as the male lead, Tony, in Steven Spielberg's upcoming remake of the 1961 classic film (based on the 1950s musical, based on Shakespeare's Romeo and Juliet) West Side Story.
Tony is a young, Polish white boy living in New York City, and a former member of a gang called the Jets. He wants to explore the world around him instead of hanging with the Jets and getting into gang fights. Something good is coming his way, he can feel it. One night, he meets Maria, a Puerto Rican girl who is the little sister of Bernardo, leader of the Sharks, the rival gang of the Jets. They instantly fall in love and want to run away together so they can live a happy life without the pressure of their two rival families. Because we can never have nice things, though, the gangs find out, chaos of course ensues, and the couple experience quite the whirlwind of love and loss all in less than a weekend. It's a musical retelling of Romeo and Juliet except with gangs and racial injustice.
An iconic musical, West Side Story is chock full of big-time singing numbers and intense dancing. Ansel will have his work cut out for him. We know he can sing (seriously, look up his music, it's amazing), but can he dance? Well, as it just so happens he can!! And he can dance VERY WELL, as a matter of fact. Ansel has revealed in the past that, as a child, he took ballet. He also went to a performing arts high school, so it's safe to say he'll be just fine when it comes to any dancing he may have to do as Tony. Also, he played the role of Action (one of the Jets) when he did the production in 2007, and we know Elgort has KILLER acting chops, so he should be able take on the complicated role of Tony with ease.
This is the first cast announcement for the film, as open casting calls took place this Summer in Orlando and New York City to find its lead roles and its ensemble. Filming will begin Summer 2019, and we cannot wait to see who will be playing Ansel's love interest! He made us fall in love with him in The Fault in Our Stars, but can you imagine him singing "Maria"? Or "Tonight"? "One Hand One Heart"? I could go on. Just… dreamy. 
(Image via Rob Kim/Getty Images)
- Brooke Sharland, YH Contributing Writer