Iconic Filmmaker John Carpenter Releases Album of Unused Film Scores
Written by Kevin Donaldson. Published: November 07 2014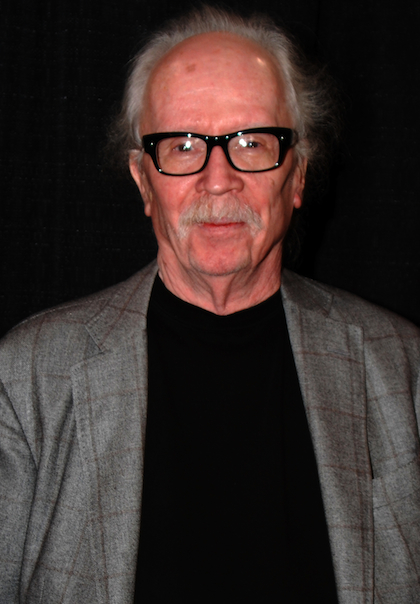 One of the most versatile and badass directors around, John Carpenter, is releasing his first musical album in the not too distant future of this coming February 2015. It's not a rock album and certainly isn't a rap album (although I'd kill to hear that). Instead, it's an album consisting of theme songs to movies that he will never release. The album is fittingly titled Lost Themes.
The whole idea may sound outlandish and weird to some, but maybe what some of these people have never realized is that Carpenter is an accomplished film score composer for such films asHalloween, Assault on Precinct 13, The Fog, Big Trouble in Little China… and I'll stop right there. He composes music for his own films. In fact, here's his most famous film score:
Yeah! That's the kind of music that makes you want to break into abandoned mental institutions! Any fan of Carpenter's films will definitely get a kick out Lost Themes. Much like theHalloween theme, the scores he composes set the tone for his films. With the release of themes for films he'll never make, it gives insight into his personal creative process. Maybe the scripts are written for these unreleased films, and maybe they aren't, but it's safe to say that music is a huge part of how he captures the overall tone and mood of his films.
So far, only one track from Lost Themes has been released. You can find it on Sound Cloud or through the album's home page on Sacred Bones Records's website right here! But if you absolutely need a YouTube video, we got you:
The track is entitled "Vortex", and, as you already heard, is completely what you would expect from Carpenter. It sounds like a horror film straight out of the '80s. What could the title mean? Well, a word like vortex makes me think of science fiction. Whether it's in space or some sort of cross-dimensional type of deal (seePrince of Darkness), I have no idea, but it certainly sounds like something outside of Earth in the musical tone.
But why would Carpenter release something like Lost Themes? He hasn't directed a film since the 2010 release The Ward, and he hasn't written and directed a film since Ghosts of Mars in 2001. There's always a chance that he's entered a kind of unofficial retirement from shooting films but still needs a creative outlet. It could also be that the guy had some cool-sounding music for films he knows he'll never make at this point, so he just wants to share it with the fans. Either way, I like the sound of this. It's like a great love letter to fans new and old of John Carpenter directly from Carpenter himself.
(Photo via C.M. Wiggins/WENN)
- Kevin Donaldson, YH Staff