EDM: From Club Dancefloors to Mainstream Radio
Written by Raffy Ermac. Published: August 02 2013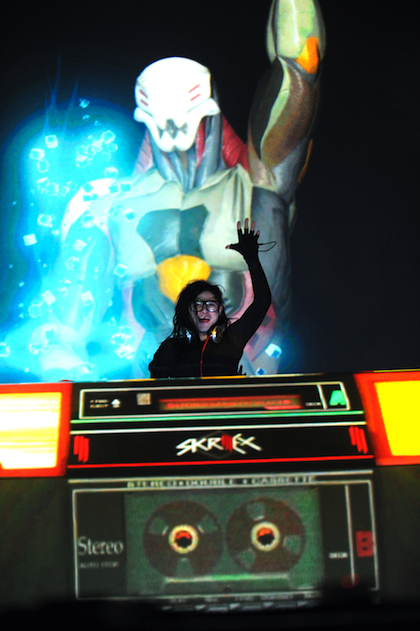 Although a very acquired taste by some, there is no denying that electronic dance music, often popularly referred to as EDM for short, has exploded in the past few years into something totally mainstream and popular by today's standards.
It can be argued that the roots of EDM stem as far back as the disco era of the '70s, and the genre itself has just evolved to the powerhouse that it is now, but in the greater scheme of things, there is no denying that EDM is something totally unique to this generation of music fanatics.
As recently as the early 2000s (in America at least), the only place you would ever hear bass drops and synthesizers on any music track would be in the club, but now everyone's radio stations are flooded with electronica, and artists running the gamut of pop to R&B to hip-hop are heavily influenced by EDM, using lots of dubstep and other similar influences in their songs.
Some of the biggest players in the EDM game today include veritable stars in their own right like Skrillex, David Guetta, Avicii, Zedd, and Calvin Harris. Their influence in the popular music world is great, and far-reaching when you consider EDM used to be a very indie and underground.
Arguably,Rihanna's career-defining hit "We Found Love," penned by Calvin Harris, became one of the most played and best-selling digital singles of all time.
Harris has also worked with the likes of other pop princesses, writing and producing "Call My Name" and "I Need Your Love" by Cheryl Cole and Ellie Goulding respectively.
Skrillex, a popular EDM artist who hails from California, has often been described as a voice for all the angsty American teens who use electronic music as an outlet to party and vent. Some of his bigger hits include "Bangarang" and "Wild For the Night", a collab with up-and-coming hip-hop artist A$AP Rocky.
Swedish DJ and producer Avicii spawned his most popular song "Levels" in 2011, and it has become a cornerstone for EDM.
David Guetta, French house DJ, has worked with TONS of pop artists. The better question to ask when assessing his reach in pop is, who HASN'T David Guetta worked with? Artists in his repertoire include the likes of Chris Brown, Ne-Yo,Nicki Minaj, Usher, Kelly Rowland, and Fergie, among others.
EDM may or may not be everyone's cup of tea (trust me, this culture blogger still has a lot to learn about the genre), but there is more to the thumping bass lines than rowdy parties and wild nights at the club. EDM is here to stay, and what with all that the artists who are associated with it have done already for other genres, it is a welcomed thing for music lovers all over the world.
(Image via MU1/WENN)
- Raffy Ermac, YH Staff