Black Widow's Big Moment Has Finally Come!
07-06-2021 by Sophia Soto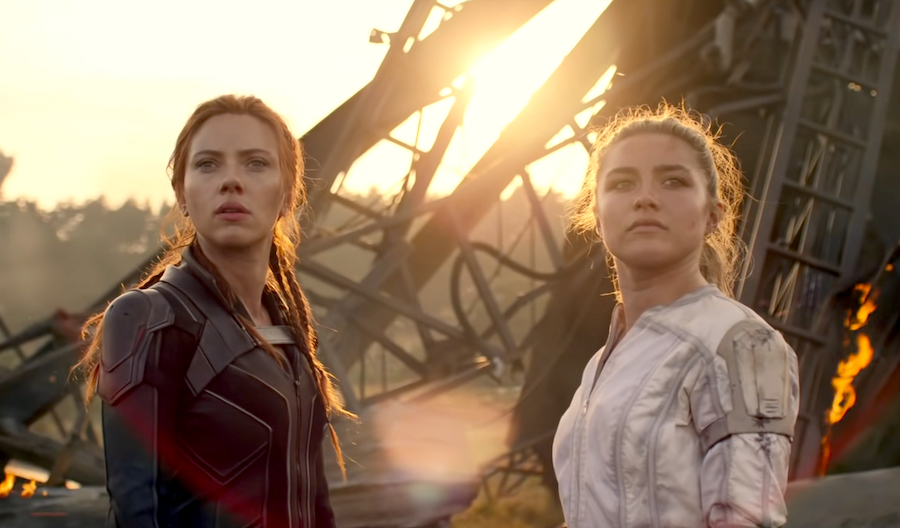 (Marvel Entertainment)
I will truly never forget the first time I saw Black Widow's entrance into the Marvel Cinematic Universe and I know that is the case for so many other female viewers like me. Seeing a strong, female superhero holding her own and fighting alongside 5 men (many of whom with superpowers) on the big screen was a huge deal. It was inspiring and gave so many a feeling of being represented in a genre that was male-dominated for so long. While many have come after her, Natasha Romanoff paved the way and her legacy will forever live on for that exact reason.
Fans have been desperate for a Black Widow standalone movie for years, and after what feels like an eternity of waiting, we are finally getting one on July 9! The character of Natasha/Black Widow, played by Scarlett Johansson, was first introduced in Iron Man 2, which premiered back in 2010. She has starred in many films since, easily became a fan favorite, and in Avengers: Endgame, the character sacrificed herself to save the world and those they lost. It was a death that truly hit many hard, myself included.
This film is definitely long overdue. In all honesty, Black Widow should've had her own trilogy by now the same way that Iron Man, Captain America, and Thor have. However, her evolution will always be such a crucial part in building the MCU into what it was today. She was the only female in the original Avengers group.
The film will be available both in theaters and on Disney+ with Premiere Access. Seeing Natasha's story come to an end will be an incredibly hard and bittersweet moment, but hopefully it gives her the recognition and credit she deserves. One thing is for sure, she is an icon in the Marvel Cinematic Universe and nothing will ever change that. Tickets and pre-orders are available now!