ARTIST TO WATCH: Lolo Zouaï
11-30-2021 by Melissa Morales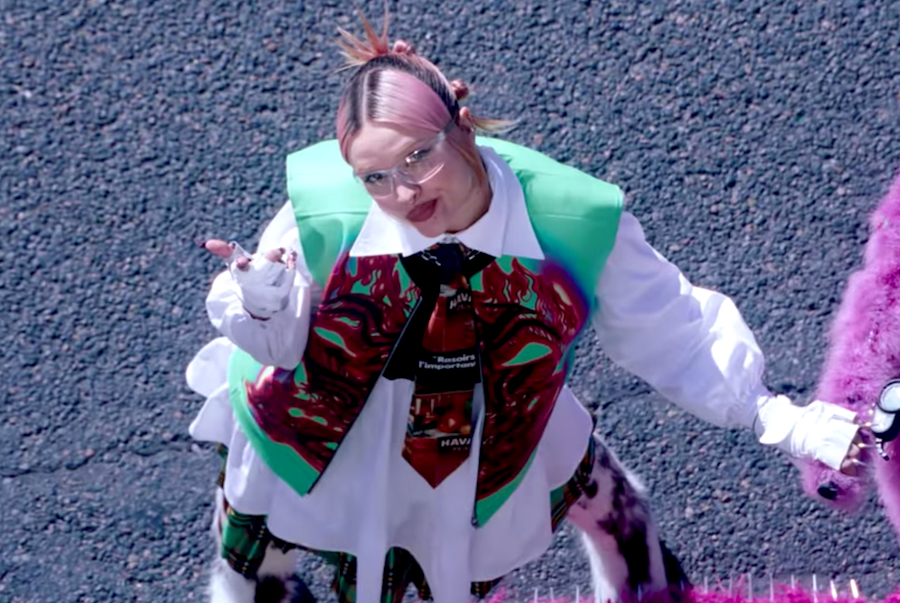 (Lolo Zouaï/YouTube)
You may know Lolo Zouaï from her song that became viral on TikTok, "Desert Rose". It turned into a trend about sensual eye contact scenarios with the slow, passionate beat at the beginning of the song. Ironically, however, the song is actually about religious differences and family trauma, but Lolo doesn't seem to mind the viral notoriety -- she's getting more recognition for her music after all!
I personally did not discover her music from the TikTok trend. Back one day in 2019, when I was searching for new artists to listen to, I stumbled upon her "High Highs to Low Lows" single on YouTube and instantly fell in love with her music. The song contains intriguing lyricism switching from English to French about the struggles of reality, a hip-hop vibe breaking down with cool trap basses, electropop synths, and, of course, her melodic voice I continued to listen to more of her songs, including "Blue" and a personal favorite of mine, "Brooklyn Love".
Lolo Zouaï is a Brooklyn-based singer originally from Paris, France. Her songs are influenced by her French-Algerian background and her San Francisco upbringing. Often her songs include lyrics that smoothly switch between English and French, Arabic runs from Algerian music, and moody yet sensual electropop/hip hop experimentation music. Later in 2019, Lolo Zouaï released her debut album, High Highs to Low Lows, featuring tracks that include more of her experimentation style such as in "Moi", which involves melodic yet distorted outros, and "Ride", which includes fast rhythms of synths and sensual lyricism. I cannot say enough about all the songs included in the album; each is incredibly unique and soothing to the ears.
In June, Lolo Zouaï released her single "Galipette", which features more of her electropop style with a larger emphasis on French lyricism and rap. It is evident from the music video that she has grown more confident as an artist, fighting in a boxing ring underwater and dancing with a group of gymnastics in another scene. The cinematography has also changed from her older music videos, which were more grainy-looking and had a '90s grunge vibe to them.
Her latest single, "Scooter" dropped earlier this month with an accompanying music video last week, featuring the singer whizzing through the streets of her native Paris. 
Lolo Zouaï has come a long way since 2019. She released her debut album High Highs to Low Lows, 2 EPs, and singles which have been featured in shows like HBO's "Euphoria" and The CW's "Black Lightning". Lolo also co-wrote "Still Down" from H.E.R.'s self-titled album, toured with Alina Baraz in 2018, and has headlined two tours of her own. She is also set to be the opening artist for Dua Lipa's upcoming Future Nostalgia Tour in the winter of 2022.
It's always great to discover new artists and watch their journey into the spotlight. For Lolo Zouaï, her recognition in the media is only rising. If you haven't listened to her music before, you definitely should now!