ARTIST TO WATCH: Jaira Burns
Written by Kayla Miracle. Published: June 28 2017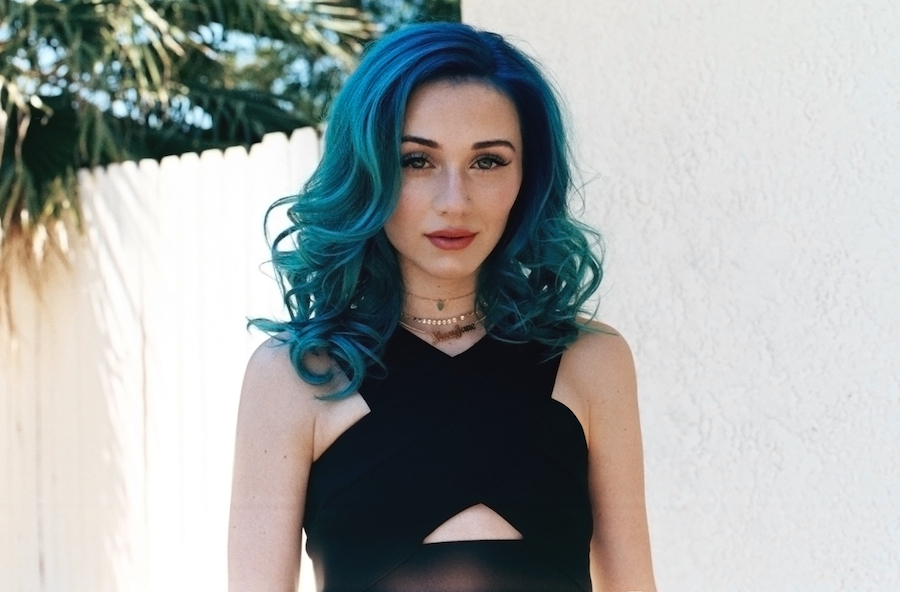 If you haven't heard the name Jaira Burns, you better start listening up. Pop music is in for a real treat with this blue-haired newcomer. At just 20 years old, her sound, style, and attitude are about to make waves in the music industry. In the most admirable way, Jaira makes breaking the rules look effortless and desirable through her music.
Jaira Burns discovered a passion for singing at a very young age. Later, she took to the guitar and found an even greater amount of musical ability. As a 13-year-old, the aspiring artist began working with new music producer Ryghteous Ryan, who had already gained experience working with acts like Wiz Khalifa and Ne-Yo. Since then, the producer-singer team have worked tirelessly to create something that sounds uniquely Jaira – something she describes as "dark, pop, gypsy, urban." Inspired by the likes of Katy Perryand Rihanna, the singer/songwriter says that her sound is "like the brightest fuchsias, reds, and purples; Very bright but it has dark elements to it."
In her breakthrough single with Interscope Records, "Ugly", audiences can really grasp that bright and edgy vibe she's going for. "But, ah, as long as you love me, this could get ugly," she sings. It's a one-night stand so bad it's good in this electrifying tune.  
"Ugly" is already killing the charts! Released two weeks ago, the single has seen chart spots as high as number 13 on Spotify's US Viral 50 and a feature on Apple Music's Best Of The Week playlist.
The brand new music video for the track just dropped today and it is fire! Running around Palm Springs in a stolen pink coat and matching pink Cadillac, Jaira is the ultimate cool girl rule-breaker. She displays a sense of fearlessness and fierceness that will embody what's sure to be a very long pop music career.
Want more Jaira? Follow her for music updates and more on Facebook, Instagram, and Twitter!
(Image via Wiissa/Interscope Records)
- Kayle Miracle, YH Contributing Writer