6 Actors We'd Love To See Play Marvel Hero Shang-Chi In MCU's Phase Four!
Written by D.J. Rivera. Published: May 02 2019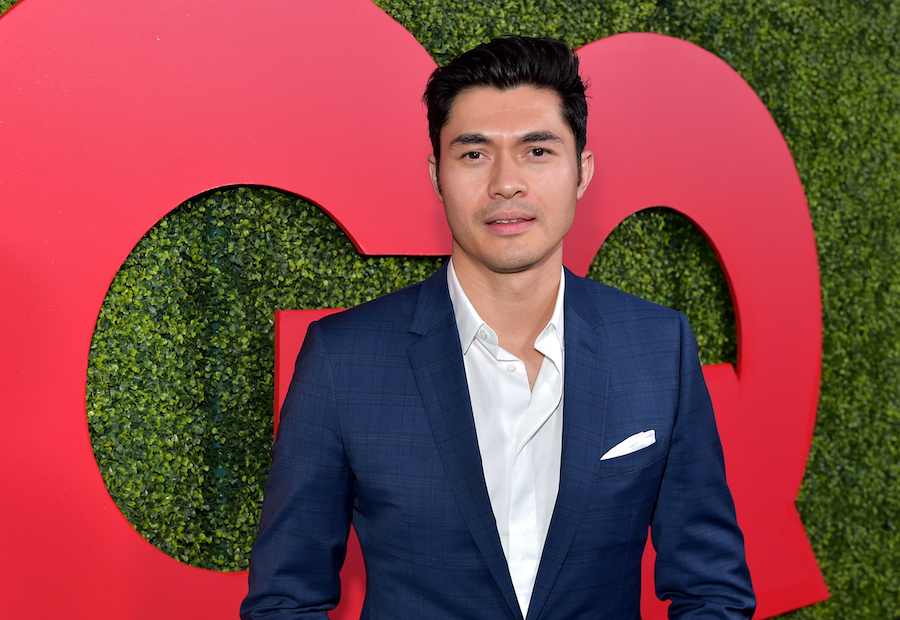 (Image © Stefanie Keenan/Getty Images)
Good news, everyone, we are officially out of the Endgame now. The fourth Avengers film has solidified its box office dominance while also wrapping up the Infinity Saga with a very satisfying conclusion. And with Spider-Man: Far From Homeset to wrap up Phase 3 of the MCU strategy, Marvel fans are very excited to see what's next on the horizon. But the real question is how the studio plans to start things off to follow up their first epic 11-year run? We know a Black Widow film and a thirdGuardians of the Galaxy movie are coming. And it is safe to assume that there will be sequels for Doctor Strange,Captain Marvel, and Black Panther; given the positive reception and box office returns. Who will be the new heroes the next chapter introduces? With every phase come new heroes, and Marvel head honcho Kevin Feige has stated that one character to make the jump from page to screen will be Shang-Chi, the first Asian-lead solo film in the MCU.
Shang-Chi was created in 1972 and held the title of Master of Kung Fu. His physical and mental discipline is unparalleled, and he has been trained since birth. Basically, he's considered a combat machine. He knows every single martial art like the back of his hand, and besides his unbelievable control over his body and mind, he really has no superpowers. He is just that good. The character was made as an homage to the great Bruce Lee and will definitely be a great addition to the MCU. Of all the talented individuals that could play the role, here are the six top choices to become Shang-Chi in Phase 4!
1. Manny Jacinto
Manny Jacinto is a fan favorite on the hit show "The Good Place" on NBC. He isn't very well known outside those circles, but that could change very soon. The young TV actor is taking his talents to the big screen, and he has got the need for speed. Jacinto will be in the highly-anticipated sequel Top Gun: Maverick. Marvel could easily take this guy and make him a star, which is something they do love to do. Chris Pratt was relatively unknown except for those that were big fans of NBC's "Parks & Recreation". Then he became Star-Lord in Guardians of the Galaxy and later became a household name. It's not hard to imagine Manny following his lead if he is chosen to portray Shang-Chi on the big screen. 
Henry Golding 
Henry Golding became a fan favorite after the success of Crazy Rich Asians, and it is probably safe to say he will be very much in demand. Marvel Studios could scoop him up before anyone else does, which is something they are known to do with their films. Besides starring opposite Constance Wu in the popular 2018 film and Paul Feig'sA Simple Favor, he doesn't have much on his resume as far as acting goes. But he has the charm and the wit to pull off a Marvel character and can definitely bring all the ladies that fell in love him from last year's popular romantic-comedy. If he can hold his own in combat, he could very well be a solid choice for Shang-Chi in Phase 4.
Ludi Lin
Ludi Lin has the skill, charisma, and training to easily pull off the role of Shang-Chi. Lin has some superhero street cred as he recently had a small role in the DC film Aquaman as Captain Murk. But Lin's most significant claim to fame came in 2017's Power Rangers movie where he played the black ranger Zack. If Shang-Chi ever plans to team up with the rest of Earth's Mightiest Heroes, he'll have to be represented by a guy who knows how to be a team player. And besides the Avengers, I can think of no other legitimate Earth-saving squad than The Mighty Morphin Power Rangers. Lin is armed with some substantial franchise experience and a proven proficiency at fight choreography in the realm of martial arts, which bodes well for anyone attempting to become this next big Marvel hero. 
Lewis Tan
Shang-Chi does not have any superpowers, and it is challenging to computer-generate martial arts skills. Just ask the people fromThe Matrix sequels. So, whomever Marvel chooses to take on the role will need to be a skilled fighter and be able to showcase it on-screen flawlessly. Lewis Tan has a strong background in action and does have some superhero credibility on his resume. He was in an episode of "Iron Fist" and played Shatterstar inDeadpool 2. But his signature claim to fame is definitely his work on AMC's "Into the Badlands". This show is known for its epic fight choreography, and Tan shows off his ninja-like abilities ideally in every battle sequence he fights in. Tan can make Shang-Chi look like a real badass in the MCU if chosen to play the role. 
Ki Hong Lee
The fact that Ki Hong Lee hasn't starred in a superhero film is close to criminal and, dare I say, tragic. Ever since audiences were first introduced to Lee in The Maze Runner films, he had not only proven he had the skill but also the range to bring a compelling character to life. He can hold his own in a large scale franchise full of action and suspense around a cast of stellar talent. He also showcased his comedic side in the Netflix comedy series "Unbreakable Kimmy Schmidt". Marvel is known for two things: giving comedic actors the 6-pack abs treatment, and making sure the hero pulls off as many hilarious quips as a 2-hour movie will allow. Teach this man some Kung-Fu, and he will fit right in as a significant player in the MCU.
Andrew Koji
Andrew Koji is a relatively unknown actor but is absolutely a force to be reckoned with in the industry. He currently stars in Cinemax's "Warrior", a show based on a concept from the legend himself, Bruce Lee, who coincidentally was an influence on the creation of the Marvel hero Shang-Chi. And if you think a show based on the writings of Last Dragon has a substantial amount of martial arts action, you would be correct. Koji proves he has the skill to play the character and can handle the pressure of taking on a significant role where the stakes are high. He leads the series flawlessly and could easily resonate well with MCU fans as Shang-Chi in Phase 4 if given the opportunity.
- D.J. Rivera, YH Contributing Writer