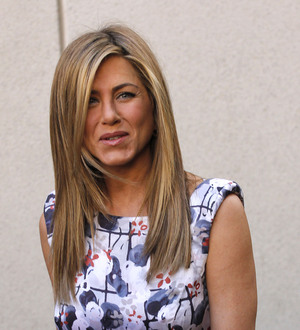 Jennifer Aniston: 'Rachel hair was styled to cover up my curls'
Published: 02-23-2012
Jennifer Aniston has revealed her famous Friends hairdo was more a correction than a style.
The actress' 'Rachel' shag bob became a must-have for trendy women in the early 1990s and is still considered one of the most famous styles ever - but she insists it was a do created to cover up her curls.

Aniston tells The Hollywood Reporter, "My hair has never been my greatest feature, so that was funny enough unto itself that my hair became so focused on.

"I have curly, uncontrollable hair... It was a haircut to clean up damaged hair.

"I didn't love that cut... I'm really a long hair kind of girl."