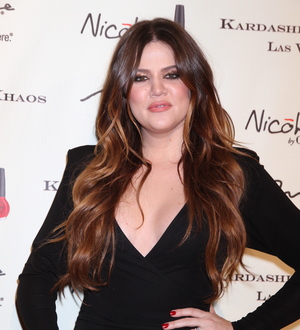 Khloe Kardashian's father-in-law 'in hospital'
Published: 02-23-2012
Reality TV star Khloe Kardashian's father-in-law is "gravely ill" in hospital, according to reports.
Kardashian's husband, basketball star Lamar Odom, was forced to take a leave of absence from the Dallas Mavericks game against his old team the Los Angeles Lakers on Wednesday (22Feb12) to tend to a "family matter" - and RadarOnline.com editors report Odom's father Joe was the cause for the sportsman's no-show.

A source says, "Lamar's dad is gravely ill, and he wanted time off to be with him.

"Khloe and Lamar were really upset about the news about Joe. They're putting their schedules on hold right now to be there for him. It's a really serious medical condition."

Former heroin addict Joe Odom appeared in numerous episodes of the couple's E! network show Khloe & Lamar last year (11) as cameras followed his troubled relationship with his son.

Representatives for both Lamar Odom and Kardashian have yet to comment on the latest reports.

The socialite, an avid Twitter.com blogger, was noticeably quiet on Wednesday, simply writing, "Weird day... Well if its not one thing, it's another... I guess I can say life is never boring."

Wednesday was a poignant day for Kardashian and her family - it would have been her late father Robert Kardashian's 68th birthday.