Everything We Know About Season 3 of "YOU" (So Far)!
Written by Calissa Kirilenko. Published: March 26 2020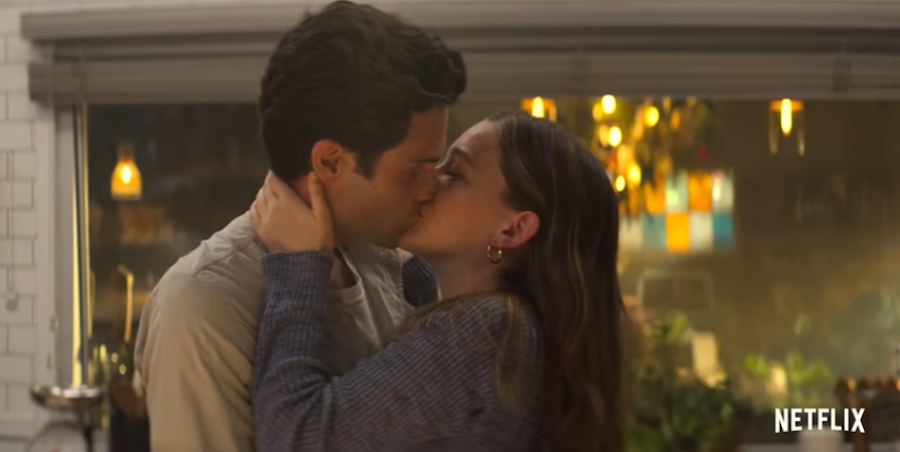 While it's only been 3 months since Season 2 was released, we're all eagerly awaiting the third! What will happen to Joe and Love? Who is the neighbor next door? Will they get caught for everything they've done?
We may not have all the answers yet, but we do have some intel to share.
Penn Badgley and Victoria Pedretti, who play Joe and Love, have both been confirmed for Season 3, so we are sure to see how their romance evolves. We saw this at the end of Season 2 when the couple was adjusting to a new life in the suburbs, with a baby on the way as well.
While we don't have any confirmations on other characters that will return for Season 3, or know of any new characters to the show, we do know that nothing is off the table. Showtime reported that showrunnerSera Gemble said, "The door is wide open for everybody's favorite characters." Does that mean there's a possibility for Dr. Nicky to appear, or even Beck? We'll have to wait and see.
One of the many talked-about interests for Season 3 was, who the woman in the sunhat next door? Many fans had theories it was Joe's mom, but it turns out that rumor is false. Penn Badgley himself squashed that theory in an interview with Bustle.
My guess? There's a new woman about to come between Joe and Love, and if that's the case, plenty of drama and murder is sure to ensue.
Either way, I am positive that Season 3 will keep us on our toes, but we'll have to wait a while to see. Netflix has yet to confirm an exact date for the release; however, we do know the show will grace our screens some time in 2021.
Until then, we'll be re-watching the first two seasons of "YOU" on repeat.
Also be sure to check out our 2-part interview will Ellie herself, Jenna Ortega, who spilled all the Season 2 behind-the-scenes tea!