WOMEN WE LOVE: Sadie Sink
06-04-2022 by Zachary DePiore & Katie Marzullo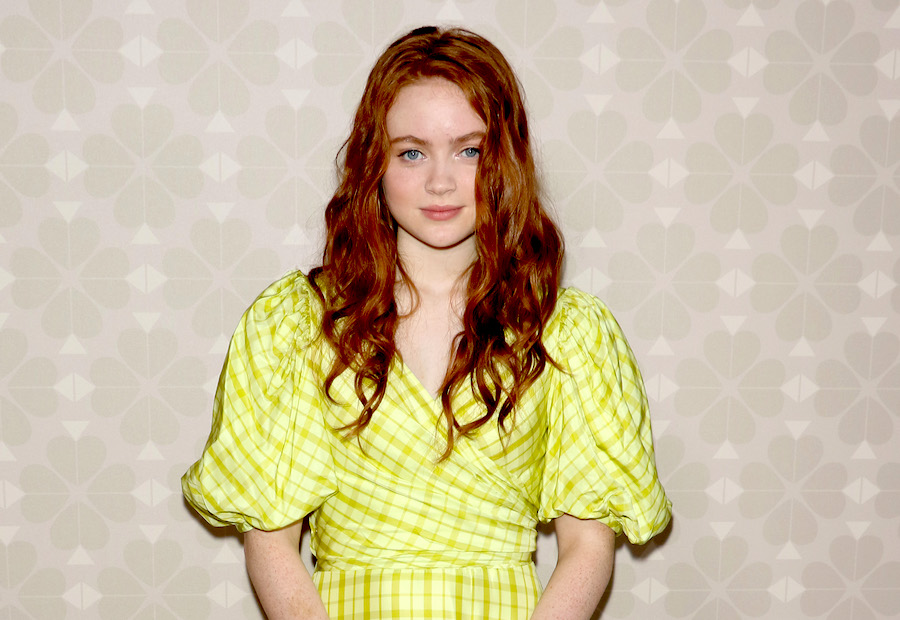 ( © Jim Spellman/Getty Images)  
There is a lot to respect about Sadie Sink. She is most known as an actress on the mega popular Netflix flagship series "Stranger Things", which is in the middle of dropping its 2-volume fourth season. She quickly became an integral part of the show's quality, elevating the drama and the relationships between the characters. This season in particular, her character, Max Mayfield, has gotten a lot more screentime and a much juicier story arc, culminating in an already-iconic sequence involving her, a demon, and a certain classic Kate Bush song:
Before this breakthrough role, she was already very active on Broadway. In 2015, the Texas native starred alongside the forever legendary Helen Mirren in the Broadway play The Audience. She also shared the titular role in the classic musical Annie. Yes, our girl's got pipes!
Following her success on "Stranger Things", Sadie also snagged a leading role in another retro horror saga for Netflix, as Ziggy in the Fear Street Trilogy. 
Last year, Sadie made quite an impression when she appeared in the 10-minute music video/short film for Taylor Swift's "All Too Well" opposite Dylan O'Brien, and fans everywhere rallied behind her and her red scarf!
While Sadie is an incredible actress, she also has a very empathetic and generous spirit. She's been active in various charities and advocacy work outside of her career, including WE Charity. She spoke at an event for this organization to talk about innovative change in how we discuss and portray women in media.
She has also talked about her own personal journey to becoming vegan, and how her love of animals and spending time with Woody Harrelson led her to this decision. When Sadie was filming the 2017 movie The Glass Castle, her co-star Harrelson talked to her about how important being vegan was to him. She mentioned that, "He's a very passionate vegan and his entire family is vegan as well, so by spending time with them, I was able to learn that a vegan lifestyle is totally doable and it's not as hard as it may seem." This inspired her to lend her voice talents to narrate the Australian documentary Dominion, a film about exposing animal malpractice and abuse in agricultural spaces.
Sadie Sink has already accomplished so many important things in her acting and through her charity work, and shows no signs of stopping. In addition to the second-half of "Stranger Things" Season 4 coming next month (and Season 5 TBD), she stars in the upcoming indie movie Dear Zoe and just wrapped production on Darren Aronofsky's The Whale opposite Brendan Fraser, so keep an eye out for those!