2022 MTV Movie & TV Awards: All The Nominees & Our Predictions!
Written by Geno Fernandez. Published: June 03 2022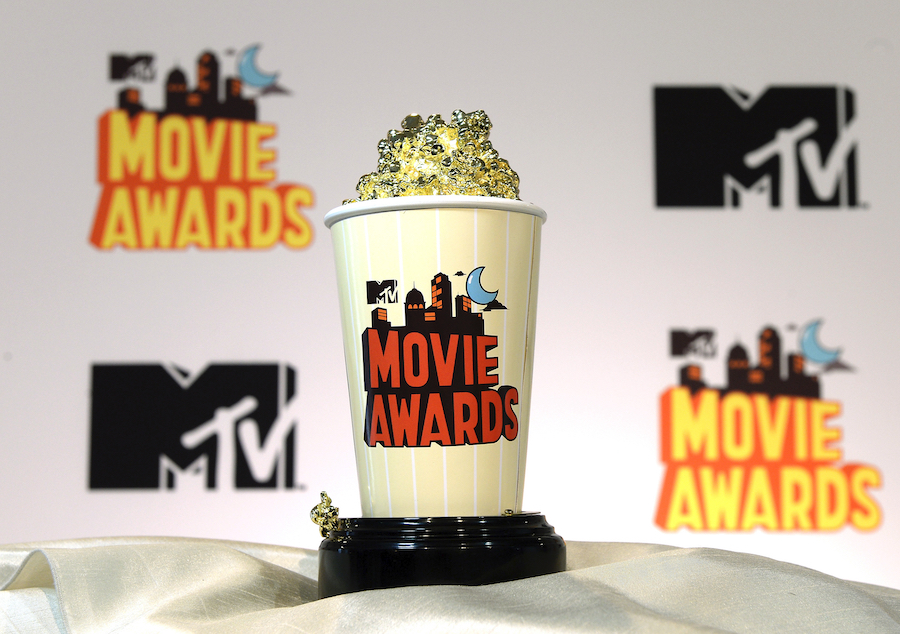 We're so close to the start of Summer, we can almost smell the sunscreen and taste the buttery drippy drip of Golden Popcorn! This weekend will mark the return of the MTV Movie & Television Awards, airing this Sunday, June 5. This year's show will be a little different from previous years, giving us two shows in one! Tick, tick… boom! star Vanessa Hudgens will be hosting the scripted portion of the show, while former Bachelorette Tayshia Adams will host the "Unscripted" half.
The students of East Highland High of "Euphoria", our favorite neighborhood web-slinger Spider-man: No Way Home, and the dark knight reboot of The Batman all lead with the most nominations of the night. We're so excited to see who will to take home the coveted Golden Popcorn award, and we devised a list of who we think will win!
Best Movie
Dune
Shang-Chi and the Legend of the Ten Rings
Scream
The Batman
Spider-Man: No Way Home
The Adam Project
This batch of Oscar-nominated and -winning films, reboots, and sequels all hold their own in the category of Best Movie. The Adam Project, Scream, The Batman, andShang-Chi all are wonderful, streamable movies. However, we're looking for a showdown between Dune and Spider-Man. TheTimothée Chalamet-lead Dune received love from the Academy with 6 awards wins, but we're banking on Spidey to take home the golden trophy; the movie sets the final story of Spider-man in the MCU.  
Best Show
"Squid Game"
"Euphoria"
"Ted Lasso"
"Inventing Anna"
"Loki"
"Yellowstone"
We couldn't believe the life led by Anna Sorokin as she finessed her way through Netflix's "Inventing Anna". This show kept us at the edge of our seats each episode. It's a tough pick, but we all know that the Emmy-winning teen drama "Euphoria" will be taking the W for the night.
Best Performance in a Movie
Tom Holland –Spider-Man: No Way Home
Robert Pattinson – The Batman
Sandra Bullock – The Lost City
Timothée Chalamet – Dune
Lady Gaga –House of Gucci
Like Best Movie. the Best Performance category will surely be a showdown between our two favorite guys, Timothée and Tom. Timmy was previously nominated for a golden popcorn award back in 2018 for his role in Call Me By Your Name. While this will be Tom's first time nominated, he will have five other chances to take home the iconic trophy. We'll call it and say Tom will probably come out the victor.
Best Performance in a Show
Kelly Reilly – "Yellowstone"
Zendaya – "Euphoria"  
Amanda Seyfried - "The Dropout"
Sydney Sweeney – "Euphoria"
Lily James – "Pam and Tommy"
This all-female category has two of our favorite leading ladies from the cast of "Euphoria" against each other: Zendaya's Rue Bennett versus Sydney Sweeney's Cassie Howard. Zendaya's Emmy win from a few years ago should be a good indication she will take the gold for best performance in a show, but we also loved watching Amanda Seyfriedin "The Dropout", just adding to our love of binge-worthy con artists this past TV season.
Best Hero
Oscar Isaac – "Moon Night"
Simu Liu –Shang-Chi and the Legend of the Ten Rings
Tom Holland –Spider-Man: No Way Home
Daniel Craig – No Time to Die
Scarlett Johansson – Black Widow
Grab your cape and superpowers along with your latest spy gadget because this category for Best Hero is full of them. Four heroes from the Marvel Cinematic Universe, along with an MI6 agent, will be battle for the Golden Hero Award. It would be cool to see all four MCU heroes on stage doing a mini Avengers reunion. Tom should win this category, but I want to go out on a limb and say Sir Daniel Craig will take the win. It's Craig's final appearance in the James Bond franchise, which should be a nice send-off to our favorite secret agent.
Best Villain
Victoria Pedretti – "You"
Colin Farrell – The Batman
Daniel Radcliffe – The Lost City
Willem Defoe – Spider-Man: Now Way Home
James Jude Courtney – Halloween Kills
Are they the Villain? Well, these set of actors did serve us some convincing performances. James Jude Courtney CUTS the cake when it comes to a villain who can't seem to die. The villain who surprised us all, though, was the return of Willem Defoe's Green Goblin for Spider-Man: Now Way Home. After taking nearly a 10-year break from the Spiderverse franchise, we were excited to see him back for the final installment of the series, which should win him the popcorn award.
Best Kiss
Hunter Schafer & Dominic Fike – "Euphoria"
Lily Collins & Lucien Laviscount – "Emily in Paris"
Tom Holland & Zendaya – Spider-Man: No Way Home
Robert Pattinson & Zoe Kravitz – The Batman
Poopies & The Snake – Jackass Forever

This award category has been our prime favorite and one to watch ever since its premiere on the award show in 1992. We ship all of these nominees for Best Kiss, but out of the lovely performances and shocking lip lock reveals, we have to go with our favorite couple of the moment: Tom & Zendaya. This will probably be our last time we'll get to see both MJ and Peter Parker on screen in a while, so it makes total sense.
Breakthrough Performance
Alana Haim –Licorice Pizza
Ariana DeBose – West Side Story
Hanna Einbinder – "Hacks"
Jung Ho-yeon – "Squid Game"
Sophia Di Martino – "Loki"
The breakthrough category recognized the new faces of film and TV that had an impact in pop culture over the past year. Coming off her historic Academy Award-winning performance, Ariana DeBose should be able to snag her first ever MTV Movie award this year. She was absolutely perfect as Anita inWest Side Story.
Best Fight
Black Widow vs. Widows – Black Widow
Cassie vs. Maddy – "Euphoria"
Guy vs. Dude – Free Guy
Shang-Chi Bus Fight – Shang-Chi and the Legend of the Ten Rings
Spider-Man Final Battle – Spider-Man: No Way Home
It's the epic battle scene for us, and we're here for it! We're giving the gold trophy prediction to Shang-Chi. The bus scene was so well-choreographed and featured outstanding martial arts action and outstanding performances from Simu Liu. Our eyes were glued to the screen, which should secure win for Best Fight.
Best Song
"On My Way (Marry Me)" – Jennifer Lopez (from Marry Me)
"Little Star" – Dominic Fike (from "Euphoria")
"Here I Am (Singing My Way Home)" – Jennifer Hudson (fromRespect)
"We Don't Talk About Bruno" – Encanto Cast (from Encanto)
"Just Look Up" – Ariana Grande & Kid Cudi (from Don't Look Up)
The next category we don't really have to guess who will snag the golden popcorn trophy. You had to have been living on a desert island if you haven't heard "We Don't Talk About Bruno" fromEncanto. The award-winning song and film has dominated millions of kids' birthday parties and gave us great inspo for our TikTok dances.  
Best Competition Series
"American Idol"
"Dancing with the Stars"
"RuPaul's Drag Race"
"The Challenge: Spies, Lies & Allies"
"The Masked Singer"
We love a little competition, and the race to the top for the golden popcorn award should be an easy pick. We're going for the sickening divas of "RuPaul's Drag Race" to snatch the top prize for the night. The reality competition show has gained a huge (and deserved) following over the years, along with Emmy Awards to boot -- or, rather, toot! 
Tune in Sunday night on MTV to see if our predictions come true! Who are YOU rooting for?!