WOMEN WE LOVE: Naomi Osaka
09-16-2020 by Tyler Bey
  ( © Matthew Stockman/Getty Images)  
I'm sure you've seen the now-famous pictures of a young, beautiful, brown-skinned girl with big gorgeous hair on the tennis court. Maybe you've seen small clips reposted of her dominating the court, or, more recently, her victory at the U.S. Open. Her name is Naomi Osaka and she's a Tennis Beast!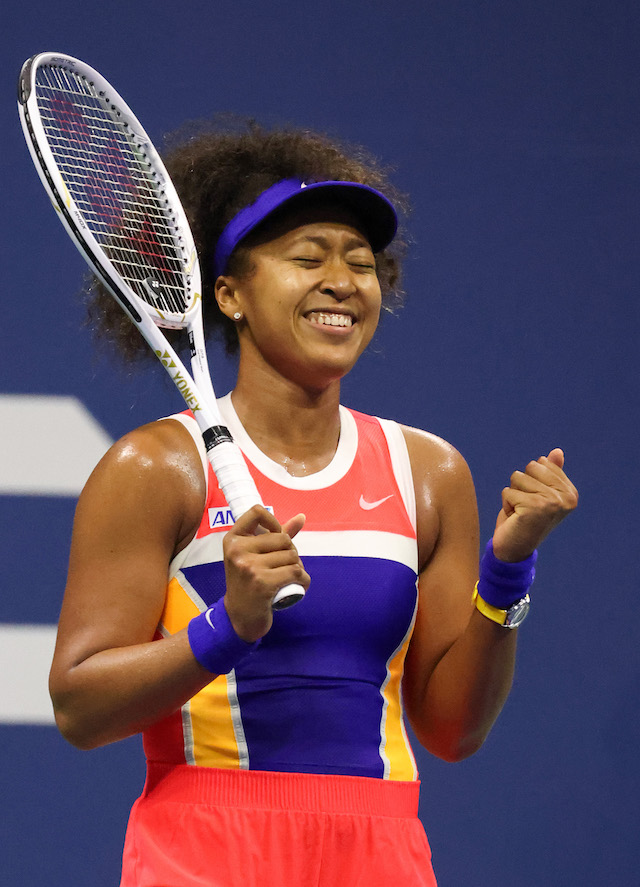 ( © Al Bello/Getty Images)
Born in Japan to a Haitian father and Japanese mother, Osaka is the first Asian woman to hold the top spot in the singles category. Her career really took off in 2016 where she progressed into the Top 100 of WTA (Women's Tennis Association). 
Then, in 2017, she did exceedingly well in the Canadian Open and U.S. Open. But most notably, one of Osaka's most infamous moments was getting caught in the crossfire of in the 2018Serena Williams-Umpire dispute at the U.S. Open. Although Naomi's win this year was met with praise online, including shout-outs from celebrities like Viola Davis, in 2018 she was completely overshadowed by media headlines and the famous political cartoon -- or ratherracist caricature -- of Williams at the tournament. As Osaka accepted her trophy against Williams, the crowd booed and showed immense disapproval. Imagine being just 20 years old, barely an adult, and having to be in the crossfire of one of the world's most recognizable athletes and the viciously relentless media.
But this year is different for the rising champion, as she's received an encore of likes and retweets online in support of her winning! And I'm personally one of those retweets on Twitter, as I've become quite a fan of hers too!
I remember watching Osaka play last year on a restaurant TV on vacation. I've never really been excited about tennis, but there I was, watching this beautiful Black girl absolutely own her matches back to back to back! As a Black person, part of me thinks that tennis is just one of those sports that will always be inaccessible to Black people. But Naomi Osaka is a source of inspiration and a testament to how nuanced Black people can actually be. We're not always American, and we're not always just interested in a handful of typical western sports -- we're as nuanced as any other group of people!
 
Naomi Osaka has been incredibly prevalent in the Black Lives Matter protests and using her platform to highlight racial injustices and police brutality.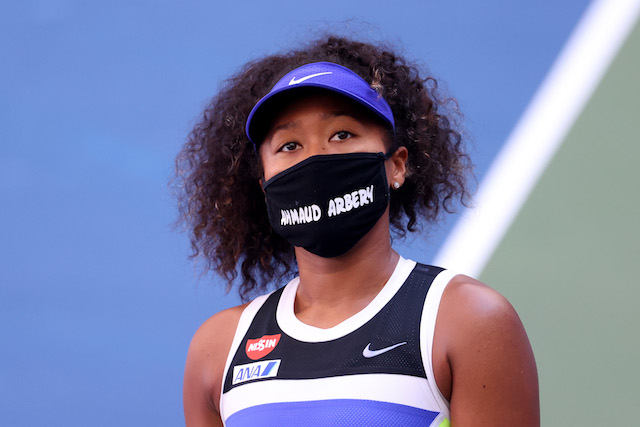 ( © Al Bello/Getty Images)
Even though she wasn't born in America, she knows that these systems, like the prison system and the justice system, do not see us in all of our nuances, and so she fights side by side with her African-American counterparts. At only 22, the rising star has a lot to look forward to and I'm just happy to be here for the ride!