WOMEN WE LOVE: Alison Brie
Written by Kyla Killackey. Published: July 12 2018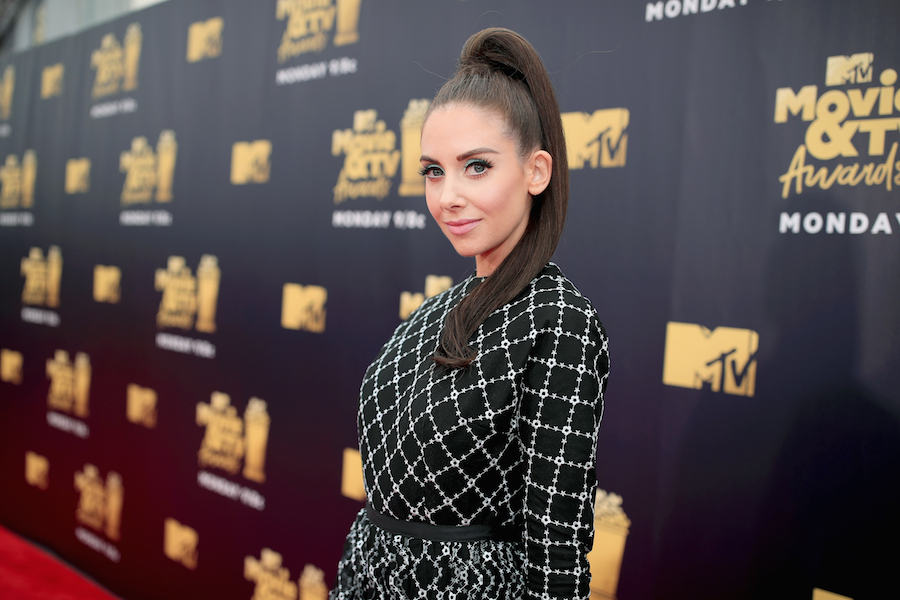 Alison Brie is a powerhouse and Hollywood is finally taking notice. Currently starring in the second season of "GLOW" on Netflix, Brie's name has become a fixture in television and film and she doesn't show any signs of stopping.
Alison was born and bred in Hollywood, growing up in Los Angeles, her mother a teacher and her father a journalist in entertainment and music. One of her first jobs was working at a yoga studio, which is probably partially responsible for her amazing flexibility and acrobatic wrestling moves in her latest role. In 2006, Brie booked her first job in television… on "Hannah Montana". I know, as first jobs go, it doesn't get much better than that.
In 2007, she finally found her breakout role as the strait-laced '60s housewife Trudy Campbell on AMC's "Mad Men", and she's been working non-stop ever since. In 2009, she added quirky college student Annie Edison in the acclaimed comedy series "Community" to her portfolio. Both shows ended their respective runs in 2015, with Brie coming out the other end an established name and sought-after actress.
From there, she transitioned into feature films, starring in big titles such asHow To Be Single, Sleeping With Other People,The Disaster Artist, and The Post. She's a staple at award shows and has a killer fashion game, especially when she shows up with her beautiful hunk of a husband Dave Franco on her arm.
She came to "GLOW" at the perfect time, craving the routine of TV and finally finding a show that was ready to celebrate female talent and bursting at the seams with meaningful characters and powerful writing. "GLOW" hails from the creator of "Orange Is The New Black",Jengi Kohan, and was an immediate hit after its first season dropped on Netflix. Now, after its second season, Brie is a Golden Globe-nominated actor and the star of the show, though she prefers to refer to herself as the "team captain."
She's come a long way from being typecast as the nerdy neighbour to now being able to do 40 push-ups (or so we've heard) and wrestle with the best of them. Alison Brie is an advocate for equality in Hollywood, a leading lady, and, oh, did we mention, has a side gig where she performs with her band Alison Brie and the Girls? She certainly is a Woman We Love.
(Image via Christopher Polk/Getty Images)
- Kyla Killackey, YH Contributing Writer